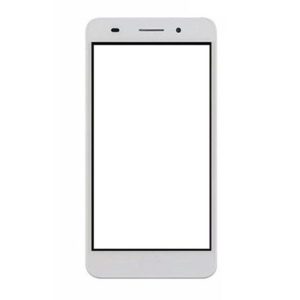 Behalf glasses Honor Holly 3
Bạn đang xem tại chi nhánh Hồ Chí Minh (Ở khu vực khác, hãy )
Price and warranty from 100,000 VND - 450,000 VND depending on the model, machine, and area. Please contact
Hotline Hồ Chí Minh 0909.650.650
Address: 1399 - 1401 đường 3 tháng 2, P.16, Quận 11, TP.HCM
Address: 122 Nguyễn Oanh, P.7, Quận Gò Vấp, TP.HCM (gần Cầu Vượt)
Address: 24 Trần Văn Kiểu, P. 10, Quận 6, TP.HCM
Address: 212 Đinh Tiên Hoàng, P. ĐaKao, Q.1, TP.HCM (Ngay Cầu Bông)
Address: 452 Lê Hồng Phong, P.1, Quận 10, TP.HCM (Ngã 3 Lê Hồng Phong - Vĩnh Viễn)
Call center advice 0909.650.650 (Only Vietnam, charges 1,000 VND / minute - cheaper than mobile calls)
Đăng ký tư vấn
Priority first
You need help?
Send a message
Or leave a phone number, we will call you now!
Service price on Behalf of glass Honor Holly 3
Contact
* Price and warranty from 100.000 vnd – 450,000 vnd depending on carrier, model, region. You are viewing prices in ho chi minh CITY (Select area otherHo Chi MinhHa NoiDa Nang, Vung tau, Nghe An, Binh Duong, Ninh Binh)
Instead of touch, behalf glasses Honor Holly 3 (CAM-L03 CAM-L23, ORANGE-L21, ORANGE-UL00) reputable, quickly, take the right. When using the service in China Mobile we are committed to:
Components zin genuine √ Warranty from 3 – 6 months √ hygiene machines free √ Gift card Giftcard.
Replacement glass touch Honor Holly 3 in Chinese Mobile with technology, modern components, the newest along with a team of experienced employees. Guarantee after repair phone Honor Holly 3 of you will be like new.
Contact: Contact total stations: 0909.650.650 (only 1,000 vnd / minute). Or 0909.650.650
Apply modern technology when replacing the front glass Honor Holly 3
The day before broke the glass phone, you have to replace the whole screen and the glass. But with technology, modern techniques now and China has deployed, the only broken glass we do not need to change all kit that just replace the glass Honor Holly 3 is enough.
Replace full set touch screen has quite a high price. But now just replace the glass touch Honor Holly 3, the phone displays clear, sharp as screen original.
Please contact Thanh Trung Mobile to advice and support services on behalf of glass Honor Holly 3 with guaranteed quality and best price in ho chi minh CITY.
Commitment on behalf of glass Honor Holly 3 in Chinese Mobile
Quality components good guarantee on behalf of glass Honor Holly 3 genuine, highest quality
Duration long warranty, when components change the face glass has problems, the warranty from 3 – 6 months after the change
Repair replacement Huawei Honor take the right, you can fully test components before replacing.
Price guarantee of service change screen, on behalf of the best glass in the market are cheaper by 5 – 10%.
Employees, professional technicians dedicated support customers.
Bonus stickers anti-scratch, Giftcard 50k for subsequent repair at the center.
Repair procedure replace the front glass touch Honor Holly 3
Repair procedure in China Mobile, replacement screen, replacement glass is transparent clear in front of customers. Guests can sit directly monitor the employees operation and repair.
Step 1: center Staff received the machine and check machine error.
Step 2: repair technician, consistent with the client about the error condition.
Step 3: Customers have the right to inspect components before repair Honor Holly 3.
Step 4: technicians carry out repairs, fix time from 60 – 90 minutes.
Step 5: Employees and customers the same test machine, after changing the glass. Written warranty for services on behalf of glass Honor Holly 3.
Staff of skilled technicians has extensive experience in the repair will certainly make you satisfied about the service on behalf of glass Honor Holly 3 of the China Mobile.