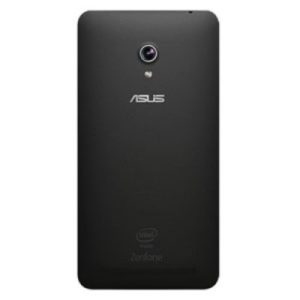 Change Main Asus Zenfone 6
Bạn đang xem tại chi nhánh Hồ Chí Minh (Ở khu vực khác, hãy )
Price and warranty from 100,000 VND - 450,000 VND depending on the model, machine, and area. Please contact
Hotline Hồ Chí Minh 0909.650.650
Address: 1399 - 1401 đường 3 tháng 2, P.16, Quận 11, TP.HCM
Address: 535 Quang Trung, Quận Gò Vấp, TP.HCM
Address: 24 Trần Văn Kiểu, P. 10, Quận 6, TP HCM
Address: 212 Đinh Tiên Hoàng, P. ĐaKao, Q.1, TP HCM (Ngay Cầu Bông)
Call center advice 0909.650.650 (Only Vietnam, charges 1,000 VND / minute - cheaper than mobile calls)
Đăng ký tư vấn
Priority first
You need help?
Send a message
Or leave a phone number, we will call you now!
Price Change services Main Asus Zenfone 6
Contact
* Price and warranty from 100.000 vnd – 450,000 vnd depending on carrier, model, region. You are viewing prices in ho chi minh CITY (Select area otherHo Chi MinhHa NoiDa Nang, Vung tau, Nghe An, Binh Duong, Ninh Binh)
Phone Asus Zenfone of you accidentally falling into the water that the screen does not display, this is the reason you need to change the main Zenfone 6. So where to change the main phone Asus Zenfone 6 genuine cheap? Recommended for you a repair address phone credits have been on the market Ha Noi, ho chi minh CITY.CITY which is the China Mobile.
Audio Mobile with 8 years of experience in the industry, Bar owners, staff technical qualified skilled, machinery equipment, also be updated according to market trends. Promises to bring you service change the main Zenfone 6 best the market today.
Immediately contact technicians to get a free consultation 09.6900.8900
Change main phone Asus Zenfone 6
The causes that led to the need to change the main Zenfone 6
Main broken telephone affect a number of activities and functions of the phone, causing you difficulty in the use of the phone and encountered the annoyance. The broken main often is in the process of use due to careless or use not properly.
Phone Asus Zenfone 6 is falling into the water, causing the water to affect the main cause a phone can be running but the screen is not displayed, or displayed only one color dark or white. You need to change the main Zenfone 6 will overcome this phenomenon.
Refer to service change screen Zenfone 6 details in China Mobile how much money
Unfortunately the phone is shock, falling from height at a hard surface will also bad effect to the main, making main damaged make color display in a blurry, rippling color. If to long phenomenon on can day a heavier, you should change the main Zenfone 6 new to fix soon to avoid incurring more other faults. In addition, you can by the time using the phone were long, many components will be poor and broken.
Phone falling into the water may damage the main
The process of replacing main Zenfone 6 in China Mobile
The repair process generally and the process of change the main phone Asus Zenfone 6 at our center has always been strictly controlled to ensure quality service is the best, most satisfied customers with the commitment:
100%

components genuine imported from the manufacturer;
Price is always within the

Top rates

best market.
Warranty policy

long-term

reputation.
Time quick fix, take the right at the same time there are many gifts

for free

.
View more repair services Asus other of the center Bar, China Mobile, please click here.
The steps to replace the main Zenfone 6:
Step 1: Use tools to open the back cover behind. Note: do not use metal stem for reliable avoid scratch the phone or dangerous when it hits the battery can cause an explosion.
Remove the back cover Asus phone Zenfone 6
Step 2: Remove the main and main Zenfone 6 new back, this step is very important to proceed with caution, because will probably affect the other components
Removed main Asus and main new
Step 3: complete Mounting the back cover the phone back. With the simple operation you have changed the main Zenfone 6 success.
style="display: block; margin-left: auto; margin-right: auto;" src="https://cdn.sudospaces.com/website/thanhtrungmobile-com/home/thanhtrungmobile/public_html/2019/10/load_sync-941.svg" alt="change-main-dien-thoai-asus-zenfone-6-2″ width="500″ height="453″ data-original="https://sudospaces.com/thanhtrungmobile-vn/2017/03/QUY-TRINH-SUA-CHUA.jpg" data-pagespeed-url-hash="63903245″ onload="pagespeed.CriticalImages.checkImageForCriticality(this);" title="load_sync-941″> repair procedures replacement main Zenfone 6 in China Mobile
The faq of customer change main phone Asus Zenfone 6
Question 1: my phone suddenly is using, it is dark black screen. After a reboot I still hear the machine boot, but the screen is not up what. What do I do to fix my phone?
Hi, if the natural screen is dark can stem from many causes. You go to base Bar China Mobile to be checked for free and then have solutions to fit. The above phenomenon can be due to broken screen or broken main. If it is broken screen, then you just need to change a new screen also broken main replace main Zenfone 6 new for your phone.
Immediately contact technicians to get a free consultation 09.6900.8900
Question 2: Duration and warranty policy of the center how?
Warranty policy at the centre be place in the range from 1 – 6 months. As to warranty, you just need to bring device need warranty and warranty to be be.
Repair center phone Bar Mobile
Thank you customers who always trust, follow, support service change main Zenfone 6 genuine of the Chinese Mobile, we are very pleased to welcome.