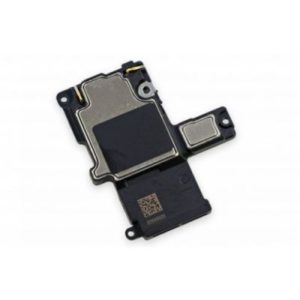 Change speakers iPhone 7 Plus
Bạn đang xem tại chi nhánh Hồ Chí Minh (Ở khu vực khác, hãy )
Price and warranty from 100,000 VND - 450,000 VND depending on the model, machine, and area. Please contact
Hotline Hồ Chí Minh 0909.650.650
Address: 1399 - 1401 đường 3 tháng 2, P.16, Quận 11, TP.HCM
Address: 122 Nguyễn Oanh, P.7, Quận Gò Vấp, TP.HCM (gần Cầu Vượt)
Address: 24 Trần Văn Kiểu, P. 10, Quận 6, TP.HCM
Address: 212 Đinh Tiên Hoàng, P. ĐaKao, Q.1, TP.HCM (Ngay Cầu Bông)
Address: 452 Lê Hồng Phong, P.1, Quận 10, TP.HCM (Ngã 3 Lê Hồng Phong - Vĩnh Viễn)
Call center advice 0909.650.650 (Only Vietnam, charges 1,000 VND / minute - cheaper than mobile calls)
Đăng ký tư vấn
Priority first
You need help?
Send a message
Or leave a phone number, we will call you now!
Service price Change speaker iPhone 7 Plus
| | | | |
| --- | --- | --- | --- |
| STT | Model | Speakers in | External speakers |
| 1 | iPhone 7 Plus | 200.000 ₫ | 200.000 ₫ |
* Price and warranty from 100.000 vnd – 450,000 vnd depending on carrier, model, region. You are viewing prices in ho chi minh CITY (Select area otherHo Chi MinhHa NoiDa Nang, Vung tau, Nghe An, Binh Duong, Ninh Binh)
Please recommend to our customers friendly service , change speaker iPhone 7 Plus cheap price, high quality and prestigious at the China Mobile. We are always ready to serve our customers and always create the best services to reciprocate the favor that the customer has for us throughout time.
Phone iPhone 7 Plus is a Smartphone-class the most current, and it also just launched not long ago. Whether it is a phone class but it is also difficult to avoid the damage and the damaged speaker is one of the bugs that iPhone 7 Plus are encountered. When encounter this situation then you will encounter difficulty in communication with others. You need to do at this time and that is to find a prestigious place to fix iPhone 7 Plus damaged speaker quickly
=> Note: To be precise replace speaker iPhone 7 Plus price, how much, and needs support about other services, please contact our Hotline: 0909.650.650
Components replacement speakers iPhone 7 Plus
See more: Replace hard drive iPhone 7 Plus
Service replacement speaker iPhone 7 Plus genuine high quality at China Mobile
You are need to find a prestigious center to be able to change speaker iPhone genuine that prices must be reasonable, lest, as if looking to come to a place of no quality shall be disadvantaged for myself, the more dangerous is can be boiled genuine in the phone class which you bring to. To find a center to give belief is not easy, but you rest assured to go because there was a place that can help you change speakers iPhone 7 Plus quickly that you don't have to worry about things as above for the center this reputation has been a lot of customers moderated and praise.
Thanh Trung Mobile center most prestigious second place at the HCMC area.HCM will make you be amazed about the service this place brings, the center had thickness operation in the field of repair Smartphone, is a the leading center in this field so we are always trying improve the service quality level to meet the increasing demands of our customers. When you come to us you will get the satisfaction and the warm welcome of the staff here. Always ready to serve customers and the satisfaction of customers is our lives, we
The signs get to know speakers the iPhone 7 Plus are damaged
The basic signs to recognize is that the phone speaker is damaged and need to change speakers iPhone 7 Plus quickly
You are to phone in ringer mode, but when you have incoming call or incoming message then the phone is still not ringing up or sign anything, but just lie quietly in one place.
You receive a call from a halter top on the other side, but when to the on to listen do not hear anything, just get the buzzer.
Your phone can not emit sound when listening to music or gaming
Audio Mobile is always ready to serve you
Causes to work you have to change speakers iPhone 7 Plus
Before find to fix this, you should understand the cause of why it's so to be able to give exact solution and the safest
It may be because you carelessly dropped your phone down the water making the electric circuit is short circuit
Due to error from manufacturer leads to error phone hardware, or the electric circuit of the speaker wire is the collision due to you dropping the phone down from above, causing you to change speaker iPhone 7 Plus new
Phone use, long days lead to the dirt on the speaker, leading to sound congested or emit poor sound
During use, the main board is short-circuiting leads to cut the cable from the speaker to the main cause for the speaker does not emit sound
When your phone is damaged speakers, it should replace the speaker quickly in order not to affect the work and as well as day to day life of you.
Process replacement speakers iPhone 7 Plus at China Mobile
Employees get machines from customers, error checking of the machine and listen to the inquiries of customers
Staff answer questions for the customer are clear and give solutions to overcome thoroughly the same time quotes for service that customers use
Customer agrees to use the service, then the machine is transferred to the technical department to proceed with the replacement process
Before proceeding with the replacement process, the customer is signed up the components not to happen to the boiled genuine guest
Start the process of change speaker iPhone 7 Plus quickly and fix the error thoroughly thanks to the technical team, good equipment and modern
After completion of repair process iPhone, the technical staff check thoroughly see the bug has been fixed yet, if there is no other error, then proceed to send the machine back to the client
Customers get back from employees at the same time check the machine thoroughly, pleased with the service, proceed to payment of costs as foretold
Wait get warranty also the preferential absorption gradually from the center to bring
Repair centre mobile Audio Mobile
You are intend to change speakers iPhone 7 Plus , then, come right with China Mobile to we solve the problem for you quickly and most radical commitment you will be satisfied.
Keyword search:
Change speakers iPhone 7 Plus in ho chi minh CITY.HCM