Instead of charging Xiaomi Mi A2 (Mi 6X)
Bạn đang xem tại chi nhánh Hồ Chí Minh (Ở khu vực khác, hãy )
Price and warranty from 100,000 VND - 450,000 VND depending on the model, machine, and area. Please contact
Hotline Hồ Chí Minh 0909.650.650
Address: 1399 - 1401 đường 3 tháng 2, P.16, Quận 11, TP.HCM
Address: 122 Nguyễn Oanh, P.7, Quận Gò Vấp, TP.HCM (gần Cầu Vượt)
Address: 24 Trần Văn Kiểu, P. 10, Quận 6, TP.HCM
Address: 212 Đinh Tiên Hoàng, P. ĐaKao, Q.1, TP.HCM (Ngay Cầu Bông)
Address: 452 Lê Hồng Phong, P.1, Quận 10, TP.HCM (Ngã 3 Lê Hồng Phong - Vĩnh Viễn)
Call center advice 0909.650.650 (Only Vietnam, charges 1,000 VND / minute - cheaper than mobile calls)
Đăng ký tư vấn
Priority first
You need help?
Send a message
Or leave a phone number, we will call you now!
Price for services Instead of charging Xiaomi Mi A2 (Mi 6X)
| | | |
| --- | --- | --- |
| STT | Model | The charger |
| 1 | Xiaomi Mi A2 (Mi 6X) | 150.000 ₫ |
* Price and warranty from 100.000 vnd – 450,000 vnd depending on carrier, model, region. You are viewing prices in ho chi minh CITY (Select other areain Ho Chi MinhBa Ria-VTNghe An, Binh Duong)
Replacement charger for Xiaomi Mi A2 ( Mi 6X) prestige, quality, reasonable prices now?
Xiaomi Mi A2 ( Mi 6X) is telephone line high-level can support fast charging technology so incredibly handy with those users who have little spare time, and use your phone constantly. However, if one day suddenly your phone charger into the battery or flutter. Then make sure the charger of the machine you have problems and need to replace the charger to continue use.
Let's Stick with Mobile point through the signs need replacement charger for phone Xiaomi Mi A2 (Mi 6X)
When you plug in battery charger for phone XiaoMi Mi A2 ( Mi 6X) flutter time to your time without power.
XiaoMi Mi A2 plugged in but not in power though accessories charger, charger cord of the machine is still functioning normally.
The charging pins have signs of malfunctioning, distorted, distortion.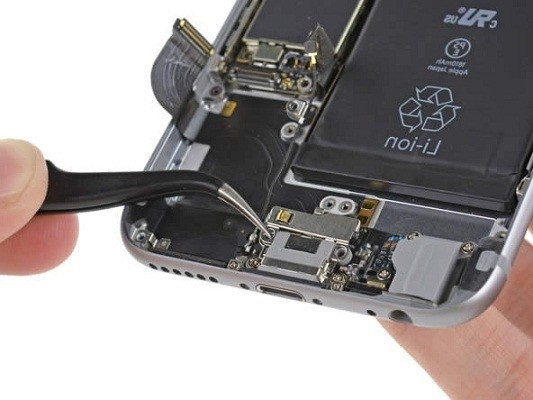 Then you definitely need to replace charger for the phone immediately if you don't want interrupted use due to running out of battery. Especially Xiaomi Mi A2 (Mi 6X) is equipped with a battery attached, so you also can't charge rechargeable multi-function be.
Cause is led to the broken leg charger Xiaomi Mi A2 Mi 6X)?
Free products phone your to in damp places or where dust leads to the charger is damaged.
You dropped your phone down the water makes for damaged phones and the charger is water will rust.
Dropped the phone into, but hard surfaces will cause the charging pins, deformed, distorted.
You plug the charger in a rough way, causing the charging pins affected by the impact of external forces.
So you need to do when the charger of the Xiaomi Mi A2 ( Mi 6X) your damaged?
You definitely need to find a place of prestige and quality to tor the charger for Xiaomi Mi A2 ( Mi 6X) to continue to use.
Audio Mobile is proud to be the repair the phone XiaoMi credibility and quality. Advantages when replacing the charger Xiaomi Mi A2 (Mi 6X) at China Mobile:
Consulting team, professional technicians help customers can be assured of sending the product to us for repair.
Cost components replacement charger for Xiaomi Mi A2 ( Mi 6X) extremely reasonable and the equipment of modern technology.
Many policy promotion, especially when to this replacement charger.
Source components are imported genuine help customers can be assured of quality.
Process replacement charger Xiaomi Mi A2 (Mi 6X) of the Central Mobile :
Step 1: bring the phone Xiaomi Mi A2 (Mi 6X) to the China Mobile staff to test and identify bugs.
Step 2: Staff quotation to customer, if customer agrees to replace charger for Xiaomi Mi A2 (Mi 6X) staff will conduct instead.
Step 3: Employees find accessories the charger of the Xiaomi Mi A2 (Mi 6X) proceed to the replacement .
Step 4: After you've change done staff check back once and take for customers to check.
Step 5: After the customer to feel satisfied about the charger Xiaomi Mi A2 were replaced, staff will record the warranty card for the customer.
Audio Mobile where instead of charging Xiaomi Mi A2 (Mi 6X) quality reputation.
Besides if you put the repair will be reduced by 50.000 đ, is free ( even without fix), the object is students, students to be reduced to 50,000 vnd. And also donate Gift Card of up to 100,000, which is involved in the group of "response technology" on Facebook to help customers comfortable exchange of information.
After replacement charger for product success if there are any bugs, what about the charger during use, then you only need to bring the machine to the Central Mobile will be warranty free.
Contact hotline: 0909.650.650 (only 1,000 vnd / minute)