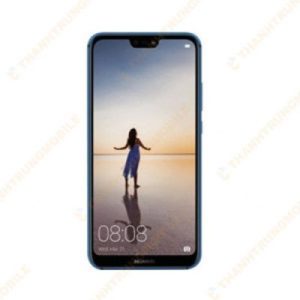 On behalf of glass Huawei Nova 3, 3e, 3i
Bạn đang xem tại chi nhánh Hồ Chí Minh (Ở khu vực khác, hãy )
Price and warranty from 100,000 VND - 450,000 VND depending on the model, machine, and area. Please contact
Hotline Hồ Chí Minh 0909.650.650
Address: 1399 - 1401 đường 3 tháng 2, P.16, Quận 11, TP.HCM
Address: 122 Nguyễn Oanh, P.7, Quận Gò Vấp, TP.HCM (gần Cầu Vượt)
Address: 24 Trần Văn Kiểu, P. 10, Quận 6, TP.HCM
Address: 212 Đinh Tiên Hoàng, P. ĐaKao, Q.1, TP.HCM (Ngay Cầu Bông)
Address: 452 Lê Hồng Phong, P.1, Quận 10, TP.HCM (Ngã 3 Lê Hồng Phong - Vĩnh Viễn)
Call center advice 0909.650.650 (Only Vietnam, charges 1,000 VND / minute - cheaper than mobile calls)
Đăng ký tư vấn
Priority first
You need help?
Send a message
Or leave a phone number, we will call you now!
Service price on Behalf of glass Huawei Nova 3, 3e, 3i
| STT | Model | The glass | Touch |
| --- | --- | --- | --- |
| 1 | Huawei Nova 3e | Contact | 200.000 ₫ |
| 2 | Huawei Nova 3i | 200.000 ₫ | Contact |
* Price and warranty from 100.000 vnd – 450,000 vnd depending on carrier, model, region. You are viewing prices in ho chi minh CITY (Select area otherHo Chi MinhHa NoiDa Nang, Vung tau, Nghe An, Binh Duong, Ninh Binh)
Services on behalf of glass Huawei Nova 3, 3e, 3i credibility – Take the mainland at Bar Mobile. Quality customer service is our top priority. Repair time to quickly get right.
Is considered a in the center of the most prestigious in ho chi minh City.HCMC in particular and nationwide in general. Audio Mobile increasingly assert themselves in the field of phone repair.
Always at the forefront of innovation and apply the advances of science and technology, machinery and to repair and replace. From that contribute to great to be as successful as today.
Owns a team of technicians with high technical level, the advisory team members enthusiastic and have extensive knowledge about the field of telephone contribute to answering questions for customers anytime, anywhere.
Therefore contribute to make the Middle Bar Mobile is growing stronger in the future.
>>> Refer to: Replacement screen Huawei Nova 3e zin genuine very cheap price
Cause you have to change the glass Huawei Nova 3i, 3e
The cause that lots of customers encounter it is the Huawei phone Nova 3i is fall break or heavy pressure, which makes the screen not up.
In the process of use is unfortunately falling broken glass touch.
To for child, throw, use hard smash on.
Due to close to the equipment have high heat affects the touch.
Damaged IC inside for touch is no longer sensitive anymore.
Due to change front glass in base poor quality.
Time of use too long, don't go repairs and maintenance.
Faults such as cracks, crazing, scratches glass, then we should change the front glass and reliable address is repair center phone Of China Mobile.
Sign that the mobile phone is having problems
The front glass is crack, appears cracks the glass.
Glass face is scratched by other hard objects.
Touch device list, not get touch.
Touch jumping, not smooth as before.
+ You will feel extremely uncomfortable when the Nova 3e, 3i is cracked, broken, scratched face glasses take away the aesthetics of the machine.
+ Issue screen showing the inside of the machine is affected, the damaged well will encounter if you don't change the front glass for the machine.
+ If you don't change the front glass Nova 3e, 3i, it will sooner or later screen inside will be broken.
So the screen will see the cause of the damaged machines, such as water, dirt, and will appear the error as striped, variegated, noisy, blinking constantly.
Things you need to note when replacing the glass
Choose prestigious center to conduct inspection and repair.
Before replacing the glass touch Huawei Nova 3i, 3e need to conduct the entire test all the camera features like listening to calls, wifi, camera, speaker, vibrate, charger,… on the phone with the technician received the repair.
Choose type of glass touch standard zin when replacing to ensure durability as well as stability of the machine after repair.
Re-Test your phone after the process on behalf of glass Huawei Nova 3i to make sure the phone was back to normal operation.
You should also paste to add tempered glass to protect the screen as well as sun glasses.
Appear many components, the glass Huawei Nova 3i author floating, which makes for customers on behalf of glasses Huawei phones Nova 3 Lite is often confused or encounter counterfeit components.
So, when replacing the front glass touch Huawei Nova 3i, customers should find out carefully before replacing as well as choose items carefully.
Please select 1 address, change the glass touch Huawei Nova 3i reputable as repair center phone Of China Mobile.
Why many customers choose Audio Mobile to replace the glass Huawei Nova 3i, 3e
Open Mobile is a address phone repair Huawei prestigious, highly received from customers. There were hundreds of customers on the city really trust place absolute confidence in the service, repair, replacement for our phone.
With a mission for all customers dear we are always trying not to stop to:
Audio Mobile increasingly reputation, price, repair services, best ho chi minh CITY.CITY.
Employees serve the customers with professional attitude, fun, pleasing all customers when to change face glass Huawei Nova 3e ,3i, 3.
Quality service is always guaranteed perfect in every detail by a team of technicians skilled operation, good equipment and modern machinery.
Repair procedure scientific and transparent, the customer is directly monitoring the process of repair and Replacement glass Huawei Nova 3i, 3e.
Bar China Mobile has always focused on stitching check the components so all components, Replacement front glass touch Huawei Nova 3e, 3i's clients are always guaranteed to be genuine, of high quality.
After using the services at Thanh Trung Mobile, customers receive mode, warranty, special of the center. We are committed to ensuring long-term interests for our customers because we truly believe in our services.
When replacing components in China Mobile ensure the peace of mind of the customer is entered, components, genuine, restaurant, zin 100% not worried counterfeit.
Our staff has many years of experience in the industry phone repair, professional.
The process of replacing the glass at the open Mobile includes these steps?
Step 1: Staff will receive equipment and listening to information from customers.
Step 2: the employee conducting the check the phone, take out the assessment of the level of error, damaged of equipment correctly and advice, quotes about service on behalf of glass Huawei Nova 3e, 3i.
Step 3: the Customer agrees will conduct slips invoices and sign up components.
Step 4: technical Staff will put the machine into the area can repair equipment dedicated to make change touch Huawei Nova 3e, 3i. Waiting time only about 30 – 40 minutes you can take air is right.
Step 5: After changing finished glass touch, will the same customers who conduct the entire test record, including hardware and software.
Step 6: When the repair has been completed will proceed to record the warranty card for the customer.
Related keywords :
Price Change touch Huawei Nova 3i, 3e how much.
Address on Behalf of the glass touch Huawei Nova 3e prestigious in ho chi minh City.CITY.
China Mobile will be the ideal choice for customers when your phone happens problem. To be support services on behalf of glass Huawei Nova 3i, 3e please contact us to get the deals as soon as possible.