Service price on Behalf of the glass SKY A800
| STT | Name components | Price | Warranty |
| --- | --- | --- | --- |
| 1 | {name}1452 | {price}1452 | {warranty}1452 |
* Price and warranty from 100.000 vnd – 450,000 vnd depending on carrier, model, region. You are viewing prices in ho chi minh CITY (Select other areain Ho Chi MinhBa Ria-VTNghe An, Binh Duong)
On behalf of the glass Sky A800 genuine grab now only at Bar Mobile. Most prestigious address, professional, and most prestigious on the market today. In the process of use because of a reason that the face glass glass & touch damaged by falling debris, bumps… or due to a device error from time to time need to be replaced. At Audio Mobile we apply the modern technology, latest, use glue and specialized machinery, by which service on behalf of glass for Sky A800 of them will bring you satisfaction unsurpassed. Just replace the components broken instead of having to replace the set (screen + front glass + touch) as before.
Services on behalf of the glass Sky A800
Specifications
Size: 4.5 inch
Model applicability: SKY A800
Note: the Price of our services, not the dismantling, the customer please contact the following address or Hotline: 0909.650.650 to be counseling as well as updates service information.
The signs replace the glass Sky A800
The glass cracked, broken, crashed, broken deformed but still usable
The phone is listed touch can't use
Good display, the more dead spots, patchy.
The process of replacing the glass Sky A800
Step 1: Staff care warranty check => check => error Checking => Record status
Step 2: the technician recheck => customers => unity notes status
Step 3: Check components (if present) => Proceed to fix => technician check the machine.
Step 4: employee care, check out the machine along with customer => Record status
Step 5: handing machine => Write warranty => the handover and warranty for the customer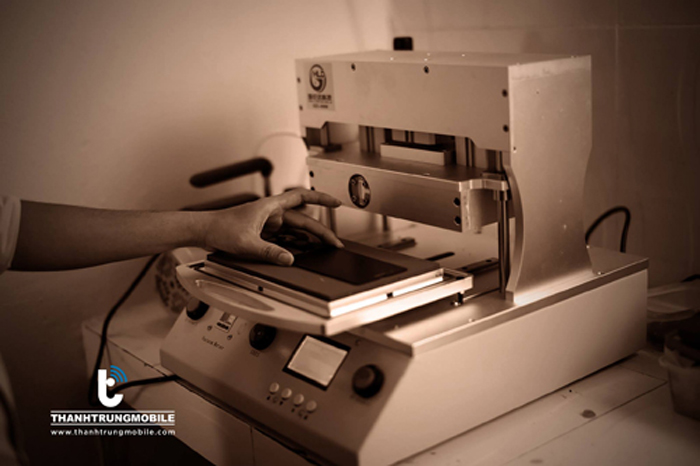 Audio Mobille commitment to service replacement touch Sky A800
Components GENUINE. The source components on behalf of eyewear Sky A800 clear
Repair, replacement directly taken now. Duration from 30-45 minutes (depending on services)
Committed to the CHEAPEST price.
Warranty replacement front glass, touch from 3-6-12 months (depending on components )
If the customer to the machine, sign up products.
Product warranty, care at all branches nationwide
Information about mobile Sky A800
Phone Sky A800 is portable products come from south Korea, currently not only south Korea that Sky Pantech has are be users in Vietnam, sought. With the configuration, telephone crisis compatible with most games and applications today, the machine has large screen phone with smooth touch, add 1 more thing the machine has a price range very worthy is the product for all consumers. Sky A800 big screen 4.5 inch technology use ASV TST of Sharp with a resolution of 1280×800, for the density image, ultra-high 335ppi
Contact switchboard: 0909.650.650 (only 1,000 vnd / minute). Or 0909.650.650
Thanks to all customers who were interested in service on behalf of the glass Sky A800 our pleasure to serve you.
Other articles:
Touch Sky A810
Replacement screen Sky A710