On behalf of the glass sky a910
Bạn đang xem tại chi nhánh Hồ Chí Minh (Ở khu vực khác, hãy )
Price and warranty from 100,000 VND - 450,000 VND depending on the model, machine, and area. Please contact
Hotline Hồ Chí Minh 0909.650.650
Address: 1399 - 1401 đường 3 tháng 2, P.16, Quận 11, TP.HCM
Address: 122 Nguyễn Oanh, P.7, Quận Gò Vấp, TP.HCM (gần Cầu Vượt)
Address: 24 Trần Văn Kiểu, P. 10, Quận 6, TP.HCM
Address: 212 Đinh Tiên Hoàng, P. ĐaKao, Q.1, TP.HCM (Ngay Cầu Bông)
Address: 452 Lê Hồng Phong, P.1, Quận 10, TP.HCM (Ngã 3 Lê Hồng Phong - Vĩnh Viễn)
Call center advice 0909.650.650 (Only Vietnam, charges 1,000 VND / minute - cheaper than mobile calls)
Đăng ký tư vấn
Priority first
You need help?
Send a message
Or leave a phone number, we will call you now!
Service price on Behalf of the glass sky a910
| STT | Name components | Price | Warranty |
| --- | --- | --- | --- |
| 1 | Mặt kính Sky A910 | 250.000 ₫ | 12 tháng |
* Price and warranty from 100.000 vnd – 450,000 vnd depending on carrier, model, region. You are viewing prices in ho chi minh CITY (Select other areain Ho Chi MinhBa Ria-VTNghe An, Binh Duong)
On behalf of the glass Sky A910 genuine components, 100% new only in China Mobile. Here, we have a team of talented technicians, extensive experience working in process operation repair glass phone Sky A910. In the process of using equipment, if you customers because a negligence does it damage the screen glass phone Sky A910, don't worry, make the right call for us by hotline: 0909.650.650 At Bar, we equip employees with the equipment of modern machinery. Use glue for the glass quality, so that the service commitment on behalf of the glass touch the Sky A910 best market. Cheap genuine can rest assured about the quality as well as price all of our services
Services on behalf of the glass Sky A910
Information service on behalf of the glass Sky A910
Components: Faceted glass Sky phone
Used equipment services: telephone, Sky A910
Note: the price above still do not include the replacement + free warranty. Customers when payment plus ranges from 100.000 – 300.000 VND. Contact number Hotline 0909.650.650 for advice
Information about the device
Glass screen: 5.3 inch resolution 1080p

Operating system: Android 4.4.2 KitKat.

Camera: front Camera 2.1 MP , rear camera 13MP support Flash

Chip processor: Qualcomm Snapdragon 801 SoC quad-core speed 2.3 GHz, RAM 3GB

Battery: 3220 mAh

Connection: Wifi – USB – 3G – GPS
The process of replacing the glass Sky A910 get right
Step 1: Customers hand over Sky A910 for our staff to check and assess the level of damage to the screen, glass. Noted the state of disrepair of the Sky A910.
Step 2: the technician confirming the recorded condition, check details based on the initial assessment. Given repair service replace glass Sky A910 best for the customer.
Step 3: acknowledge use of the services. Technicians test components screen, sun glasses and conducting replacement work in the technical area. Customers can directly monitor the process of repair, replacement phone Sky A910 his.
Step 4: hand over Sky A910. Customer test the machine under the help of the Bar staff Middle. If you discovered any bugs, we will immediately rectify right for customers and will not add any other charges.
Step 5: Confirm completion of service on behalf of the glass Sky A910. Conduct customer billing services costs, staff, stamp, written warranty for Sky A910 guest
Contact switchboard: 0909.650.650 (only 1,000 vnd / minute). Or 0909.650.650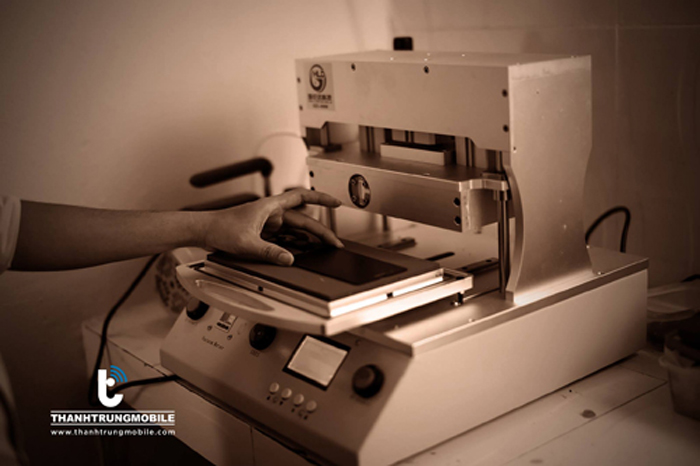 To know the price range how much money you please contact us by TEL: 0909 650 650 employees are always ready to advise customers.
Why choose replacement glass Sky A910 at the Bar?
Bar Central is a prestigious address, there are many years of operation in the field of repair, replacement glass, mobile device, especially Sky A910
Use accessories genuine replacement glass Sky A910 for customers
Screen, glass Sky phone A910 is our new 100%. Commitment not to use goods of inferior quality
Services replace today's fastest, with only 30 – 45 minutes operation for each service change screen, glass Sky A910
Long-term warranty 6 – 12 months for service, replacement screen glass, touch phone Sky A910
Services on behalf of the glass Sky A910 of us has the cheapest prices today
Our team of professional technicians, well-trained through grade school can fix for most mobile devices today, of course, the Sky A910.
Shop with geographical location, favorable for the search and go back to the client
To be on behalf of the glass Sky A910 genuine customers come right nearest address. Audio Mobile is pleased to be serving
More articles:
Instead touch Sky A830
Replacement screen Sky A900