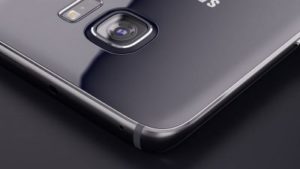 Replace camera Galaxy S7, S7 Edge
Bạn đang xem tại chi nhánh Hồ Chí Minh (Ở khu vực khác, hãy )
Price and warranty from 100,000 VND - 450,000 VND depending on the model, machine, and area. Please contact
Hotline Hồ Chí Minh 0909.650.650
Address: 1399 - 1401 đường 3 tháng 2, P.16, Quận 11, TP.HCM
Address: 535 Quang Trung, Quận Gò Vấp, TP.HCM
Address: 24 Trần Văn Kiểu, P. 10, Quận 6, TP HCM
Address: 212 Đinh Tiên Hoàng, P. ĐaKao, Q.1, TP HCM (Ngay Cầu Bông)
Call center advice 0909.650.650 (Only Vietnam, charges 1,000 VND / minute - cheaper than mobile calls)
Đăng ký tư vấn
Priority first
You need help?
Send a message
Or leave a phone number, we will call you now!
Service price Change camera Galaxy S7, S7 Edge
| | | |
| --- | --- | --- |
| STT | Model | Price |
| 1 | Camera sau samsung galaxy S7 | 450.000 ₫ |
| 2 | Camera sau Samsung Galaxy S7 Edge | 500.000 ₫ |
* Price and warranty from 100.000 vnd – 450,000 vnd depending on carrier, model, region. You are viewing prices in ho chi minh CITY (Select area otherHo Chi MinhHa NoiDa Nang, Vung tau, Nghe An, Binh Duong, Ninh Binh)
Camera is a parts indispensable for a smartphone. Owning a camera and a sharp, shooting photos and film high quality is one of the advantages of the Samsung Galaxy S7.
But in the process of using, for some reason, that your camera is broken can't use, so how do you do that? Don't worry, service, replacement camera Samsung S7 at the China mobile will help you fix the problem about the camera on the smartphone of your premium.
Contact switchboard: 0909.650.650 (only 1,000 vnd / minute). Or 0909.650.650
Replace camera Galaxy S7 genuine
Some signs need replacement Galaxy S7
When it detects your camera meet some problem, then it should replace camera Galaxy S7:
Camera is opaque not in focus
Photography is blurred much more than the original
Can not be saved photo
The screen capture image is black, but when viewing other images in the still clear and sharp.
Can not boot up the camera app When the camera is broken then you will not be able to experience the features shooting video recording, video calling… on the phone. So to continue using this feature, you have to replace camera Galaxy S7 genuine.
Services camera Galaxy S7 cheap Bar Mobile
Today there are many centers repair Samsung provide service, replacement camera for Galaxy S7 but not now also prestigious and quality. If instead of fixed at the base, lack of credibility, then your phone most likely will be subject to camera, poor food quality, but also affect other hardware. So, choose a store that is reputed elements should be top concern.
Contact switchboard: 0909.650.650 (only 1,000 vnd / minute). Or 0909.650.650
Services camera Galaxy S7 genuine cheap
Bar China Mobile are proud to be a center phone with many years of experience and be trusted by customers. It also brings the community and service users rather camera Samsung genuine best price
To China Mobile customers is always:
Use components, genuine, 100% new for replacement. Camera then the Galaxy S7 is genuine imported from the factory Samsung should the customer complete peace of mind. The back Camera has resolution up to 16MP, image quality, realistic, completely similar camera to go along with the machine.
Replace camera Galaxy S7 genuine from manufacturer
Be replaced repair by our team of technicians with rich experience and enthusiasm can troubleshoot in the shortest time. Affidavit in the replacement process does not have any influence on how to detail the inside of the machine.
Apply the advanced technology and the most modern machinery in the phone
Services, rates and more attractive promotional
Warranty long lasting and reputable in every branch of the center To China Mobile you are completely assured about the quality of service. Contact us for advice and solved any problems related to your phone. Audio Mobile – is Pleased to serve you!
>> Read more: Change face glass Galaxy S7
Contact switchboard: 0909.650.650 (only 1,000 vnd / minute). Or 0909.650.650