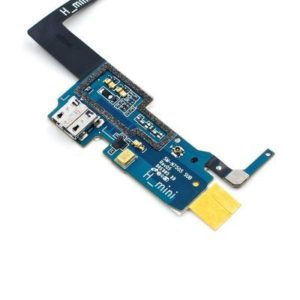 Replace charger Huawei Y5, Y5 II (2017, 2019)
Bạn đang xem tại chi nhánh Hồ Chí Minh (Ở khu vực khác, hãy )
Price and warranty from 100,000 VND - 450,000 VND depending on the model, machine, and area. Please contact
Hotline Hồ Chí Minh 0909.650.650
Address: 1399 - 1401 đường 3 tháng 2, P.16, Quận 11, TP.HCM
Address: 122 Nguyễn Oanh, P.7, Quận Gò Vấp, TP.HCM (gần Cầu Vượt)
Address: 24 Trần Văn Kiểu, P. 10, Quận 6, TP.HCM
Address: 212 Đinh Tiên Hoàng, P. ĐaKao, Q.1, TP.HCM (Ngay Cầu Bông)
Address: 452 Lê Hồng Phong, P.1, Quận 10, TP.HCM (Ngã 3 Lê Hồng Phong - Vĩnh Viễn)
Call center advice 0909.650.650 (Only Vietnam, charges 1,000 VND / minute - cheaper than mobile calls)
Đăng ký tư vấn
Priority first
You need help?
Send a message
Or leave a phone number, we will call you now!
Price for services Instead of charging Huawei Y5, Y5 II (2017, 2019)
| | |
| --- | --- |
| Model | Price |
| Replace charger Huawei Y5 | 150.000 ₫ |
* Price and warranty from 100.000 vnd – 450,000 vnd depending on carrier, model, region. You are viewing prices in ho chi minh CITY (Select area otherHo Chi MinhHa NoiDa Nang, Vung tau, Nghe An, Binh Duong, Ninh Binh)
Replace charger Huawei Y5, Y5II (2017, 2019) cheap price, get top quality, only in Thanh Trung Mobile. Address professional repair, replacement, Huawei spare zin genuine in HN & HCMC.
Audio Mobile is always ready to accompany you to overcome the situation malfunctioning of mobile devices, and foot fault charger Huawei Y5 is one of them. Just after 30 – 60 minutes you will get war phone intact.
Commitment components zin genuine √ Warranty from 3 – 6 months √ hygiene machines free √ Gift card Giftcard.
You can rest assured delivered the machine for us, sure you will get the satisfaction about the service instead of charging Huawei. If you need advice or support quickly, please contact us via hotline number.
Contact switchboard: 0909.650.650 (only 1,000 vnd / minute). Or 0909.650.650
Signs need to take the machine away to replace charger Huawei Y5
Charger not on the battery.
Not get the charger.
Plug the charger into.
Get the charger but not the battery.
Charging, slow charging flutter.
Process the replacement and repair of Huawei at the center Bar China Mobile are carried out sequentially the following steps:
Repair procedure in China Mobile.

The satisfaction of our customers is the driving force Audio grown up every day. Components, ensure, process, professional, check the machine status on the Website or through the total station.

Duration types of repair service

Repair techniques need high level of concentration and, depending on the difficulty of service. So time is also different, but not more than the maximum time. When you repair at the center, technician and reception, the machine will exchange with you about the processing time depending on the case. As soon as the edit is finished, the system will send SMS status notifications machine to another quarter.

Receiving the request
1
Check out the machine directly at the store
A maximum of 20 minutes
Quote before repair
Repair
2

Replace the components basic

(Battery, screen, home button, volume…)

A maximum of 45 minutes
3

Pressed glass, pressed touch, software fault light

(Pressed glass phone hang Logo, software error,…)

Maximum 4-8 hours
4

Replacing components is difficult, software errors, extreme

(Screen, ic, small software errors, extreme…)

A maximum of 24 hours
5

Fault machine heavy duty (hardware and software)

(lost the source, drain on the battery, components rare, loss of boot…)

Maximum 3-5 days
After finish edit,
6

The handover and warranty confirmation

(Send pay customer components old, warranty from 1 to 12 months, in perpetuity…)

A maximum of 10 minutes

Bar committed to serve you best. Send back the components for you, just keep the components needed, have the box sealed and signed by the customers when receiving the machine.

Repair solution honest
The cost to repair competition
KTV good morals, a high level of
Specialization in repair
Preserved carefully
Style, professional service

Center refund 100% if you are not satisfied about the quality of service.
Bring your computer to the repair center Audio Mobile to be checked for free (no edit, no stars). Contact the hotline if you wishing to use the service instead of charging Huawei Y5, Y5II.
Contact switchboard: 0909.650.650 (only 1,000 vnd / minute). Or 0909.650.650
Related searches:
replace charger Huawei Y5 price how much
replace charger Huawei Y5II get right
replace charger Huawei Y5 2017 now