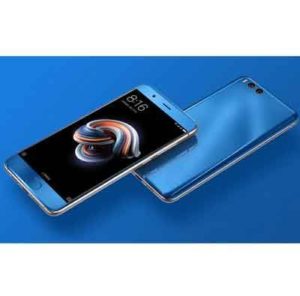 Replacement glass back cover Xiaomi Mi Note 3
Bạn đang xem tại chi nhánh Hồ Chí Minh (Ở khu vực khác, hãy )
Price and warranty from 100,000 VND - 450,000 VND depending on the model, machine, and area. Please contact
Hotline Hồ Chí Minh 0909.650.650
Address: 1399 - 1401 đường 3 tháng 2, P.16, Quận 11, TP.HCM
Address: 122 Nguyễn Oanh, P.7, Quận Gò Vấp, TP.HCM (gần Cầu Vượt)
Address: 24 Trần Văn Kiểu, P. 10, Quận 6, TP.HCM
Address: 212 Đinh Tiên Hoàng, P. ĐaKao, Q.1, TP.HCM (Ngay Cầu Bông)
Address: 452 Lê Hồng Phong, P.1, Quận 10, TP.HCM (Ngã 3 Lê Hồng Phong - Vĩnh Viễn)
Call center advice 0909.650.650 (Only Vietnam, charges 1,000 VND / minute - cheaper than mobile calls)
Đăng ký tư vấn
Priority first
You need help?
Send a message
Or leave a phone number, we will call you now!
Table service prices Replacement glass back cover Xiaomi Mi Note 3
| | |
| --- | --- |
| Model | Replace the back cover |
| Xiaomi Mi Note 3 | Contact |
* Price and warranty from 100.000 vnd – 450,000 vnd depending on carrier, model, region. You are viewing prices in ho chi minh CITY (Select area otherHo Chi MinhHa NoiDa Nang, Vung tau, Nghe An, Binh Duong, Ninh Binh)
The Xiaomi your cracked broken and scratches from fitting back? You want to replace "new clothes" for your device in order to increase the aesthetic? In this situation, Bars, China Mobile is the only service provider replace the back cover Xiaomi Mi Note 3 you can trust.
To know the detailed service information (how much money, components how warranty how long..) please follow the article below!
Any case need to replace the back cover Xiaomi Mi Note 3
The user does not carefully preserved, often dropping the that the back cover is distorted, dented, deformed.
The back cover is scratched cause the machine to reduce going fashion and aesthetics.
Users who want to change the fitting back to "cricket, honey" by fancy colors.
Why should you choose replace the back cover Xiaomi Mi Note 3 in Chinese Mobile?
Nearly 10 years of establishment, Bar, China Mobile is one of the few repair centers for Xiaomi oldest and prestigious in Hanoi & ho chi minh CITY.
Owns a team of professional staff, equipment, facilities and modern.. we always bring the satisfaction for every customer. You can be assured that:
Cost repair, replace the back cover Xiaomi Mi Note 3 always at cheap rates compared to the region. How much money publicly listed, not "quotes one behind, charging a path".
Process, scientific work and public. You can monitor directly the repair process or through the surveillance camera system of the center.
Components 100% genuine, zin new original stamps ensure. The center is always to you to check the status of components before proceeding with the replacement glass back mi note 3 new.
Time to replace the back cover Mi Note 3 quickly, you can get the right machine for the day.
Mode warranty obviously, there can be up to 12 months, enough to reassure you about the quality of repair.
Contact immediately to the hotline or to the base of the us in Ha Noi & ho chi minh CITY if you have any questions about the service replace the back cover Xiaomi Mi Note 3, okay!
Happy to serve!
>> Might interest you: Replacement charger cable charging Xiaomi Mi Note 3 get now