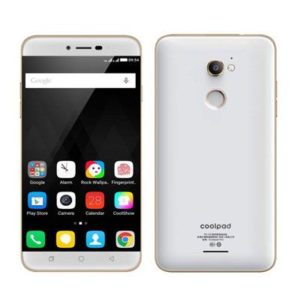 Replace the battery, Coolpad Max Lite R108
Bạn đang xem tại chi nhánh Hồ Chí Minh (Ở khu vực khác, hãy )
Price and warranty from 100,000 VND - 450,000 VND depending on the model, machine, and area. Please contact
Hotline Hồ Chí Minh 0909.650.650
Address: 1399 - 1401 đường 3 tháng 2, P.16, Quận 11, TP.HCM
Address: 122 Nguyễn Oanh, P.7, Quận Gò Vấp, TP.HCM (gần Cầu Vượt)
Address: 24 Trần Văn Kiểu, P. 10, Quận 6, TP.HCM
Address: 212 Đinh Tiên Hoàng, P. ĐaKao, Q.1, TP.HCM (Ngay Cầu Bông)
Address: 452 Lê Hồng Phong, P.1, Quận 10, TP.HCM (Ngã 3 Lê Hồng Phong - Vĩnh Viễn)
Call center advice 0909.650.650 (Only Vietnam, charges 1,000 VND / minute - cheaper than mobile calls)
Đăng ký tư vấn
Priority first
You need help?
Send a message
Or leave a phone number, we will call you now!
Service price Change the batteries Coolpad Max Lite R108
| | |
| --- | --- |
| Model | Battery |
| Coolpad Max Lite | 300.000 ₫ |
* Price and warranty from 100.000 vnd – 450,000 vnd depending on carrier, model, region. You are viewing prices in ho chi minh CITY (Select area otherHo Chi MinhHa NoiDa Nang, Vung tau, Nghe An, Binh Duong, Ninh Binh)
The habit of charging overnight as well as just use just charger has led many smartphone fall into a state of disrepair batteries. If you are looking for a service replace the battery, Coolpad Max Lite quality and cheap price, take right at Ha Noi & ho chi minh CITY, go to right Bar Mobile.
With a team of professional staff, we are confident will make you satisfied. For more information about services, and monitoring the article below!
Service replace the battery, Coolpad Max Lite at China Mobile
Staff are trained, service attitude professional. Technicians with at least 3 years experience and above.
Components of dubious origin, 100% zin new and genuine.
System, modern machinery to help improve the quality and reduce the time to repair Coolpad.
Services how much money is publicly listed on the official website of the center, the client does not have to be concerned about the status of "padded" price.
Quick fix, customers can get right machine in the day to limit the inconvenience is not necessary.
Process replace the battery, Coolpad Max Lite completely public. Customers get to check the quality of components as well as tracking the process of change.
Mode warranty obviously, long-term (from 3 – 12 months), enough to clients can be assured about the quality of our repair.
For customers not using the services at Thanh Trung Mobile center will still check out Max Lite and consultation service completely FREE of charge.
Deals service replace the battery, Coolpad Max Lite for customers
To express gratitude for customers trust and support center, there are always promotions very attractive. Customers can get these gifts follows:
Package packing machine specialized 50K.
01 screen protector anti-scratch premium.
Reduce 10% cost change the batteries Coolpad Max Lite for the customers are STUDENTS, 50K for the customer is the driver Grab, Go-Uk, Vinasun, Mai Linh.
01 gift giftcard discount repair 100K (apply for first fix next).
Reduced 50K for the customer using the service order before the calendar repair.
Besides, Thanh Trung also support advice via sms, pabx, hotline free.
Centers also provide more services, phone repair such as: replacing the battery, screen, camera,… with cheap price surprise.
Please contact to hotline or go directly to the store of us in Ha Noi & ho chi minh CITY if you have any concerns about the service replace the battery, Coolpad Max Lite offline!
Welcome!