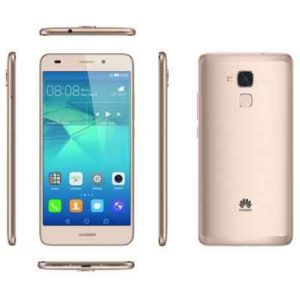 Replacement battery Huawei GR5 Mini
Bạn đang xem tại chi nhánh Hồ Chí Minh (Ở khu vực khác, hãy )
Price and warranty from 100,000 VND - 450,000 VND depending on the model, machine, and area. Please contact
Hotline Hồ Chí Minh 0909.650.650
Address: 1399 - 1401 đường 3 tháng 2, P.16, Quận 11, TP.HCM
Address: 535 Quang Trung, Quận Gò Vấp, TP.HCM
Address: 24 Trần Văn Kiểu, P. 10, Quận 6, TP HCM
Address: 212 Đinh Tiên Hoàng, P. ĐaKao, Q.1, TP HCM (Ngay Cầu Bông)
Call center advice 0909.650.650 (Only Vietnam, charges 1,000 VND / minute - cheaper than mobile calls)
Đăng ký tư vấn
Priority first
You need help?
Send a message
Or leave a phone number, we will call you now!
Price battery Replacement service Huawei GR5 Mini
| | |
| --- | --- |
| Model | Replace the battery |
| Huawei GR5 Mini | Contact |
* Price and warranty from 100.000 vnd – 450,000 vnd depending on carrier, model, region. You are viewing prices in ho chi minh CITY (Select area otherHo Chi MinhHa NoiDa Nang, Vung tau, Nghe An, Binh Duong, Ninh Binh)
GR5 Mini is your channel must screen due to battery bulging too big? You are concerned because of the risk of fire and explosion can occur? To ensure safety when using and bring the state machine works best, the only solution for you is replace the battery Huawei GR5 Mini.
So, repair center phone any reputable, committed battery replacement genuine, cheap and get the right for you? How to prolong the lifespan for the battery? The same followed the article below to learn more!
Battery replacement service Huawei GR5 Mini in China Mobile
Is address phone repair there age almost 10 years, Audio Mobile is one of the center's oldest and prestigious in Hanoi & ho chi minh CITY. The customer when using the service, repair Huawei can be assured that:
Components 100% genuine, zin new. You are always check the status of components before agreeing a new battery for "cricket".
Services how much money is publicly listed on the website, frequent updates.
Our staff and technicians are trained, service attitude, professional, makes you "pleased to, pleased to go."
Replacement battery Huawei GR5 Mini quick grab right after a maximum 2 hours (depending on the number of machines that technicians need to edit).
Process work completely openly, without fear of theft or swapping components.
Warranty from 3 – 12 months. Repair or change new for free if mãy still get an error.
How to prolong the life expectancy after changing battery Huawei GR5 mini?
You should give up bad habits such as charging the machine overnight, no withdrawal charge when the battery is full, continuous, plug drawn in the charging process and minimize the use of the machine while charging.
Take screen's brightness GR5 Mini about the right level, not to the brightness at the maximum level. This in the long run will cause the battery to suffer a great pressure.
If you don't want to have to replace the battery Huawei GR5 Mini new too soon, make sure treeline charger you are using is genuine.
Delete to remove the unnecessary apps and turn off the underground app when have finished using.
Keyword search:
price battery gr5 mini how much money
replace battery-huawei genuine
replace the battery huaweu gr5 mini cheap
Any questions about battery replacement service Huawei GR5 Mini please contact to hotline or to direct the of our stores to receive timely assistance offline!