Replacement glass touch HTC U12
Bạn đang xem tại chi nhánh Hồ Chí Minh (Ở khu vực khác, hãy )
Price and warranty from 100,000 VND - 450,000 VND depending on the model, machine, and area. Please contact
Hotline Hồ Chí Minh 0909.650.650
Address: 1399 - 1401 đường 3 tháng 2, P.16, Quận 11, TP.HCM
Address: 122 Nguyễn Oanh, P.7, Quận Gò Vấp, TP.HCM (gần Cầu Vượt)
Address: 24 Trần Văn Kiểu, P. 10, Quận 6, TP.HCM
Address: 212 Đinh Tiên Hoàng, P. ĐaKao, Q.1, TP.HCM (Ngay Cầu Bông)
Address: 452 Lê Hồng Phong, P.1, Quận 10, TP.HCM (Ngã 3 Lê Hồng Phong - Vĩnh Viễn)
Call center advice 0909.650.650 (Only Vietnam, charges 1,000 VND / minute - cheaper than mobile calls)
Đăng ký tư vấn
Priority first
You need help?
Send a message
Or leave a phone number, we will call you now!
Table service prices Replacement glass touch HTC U12
| STT | Model Name | Screen | Front glass touch |
| --- | --- | --- | --- |
| 1 | HTC U12 | Contact | Contact |
* Price and warranty from 100.000 vnd – 450,000 vnd depending on carrier, model, region. You are viewing prices in ho chi minh CITY (Select other areain Ho Chi MinhBa Ria-VTNghe An, Binh Duong)
Glass of fall break tempered or induction time is not working. To with service Replacement glass touch HTC U12 of us to be replaced and repair most timely.
Is considered a in the center of the most Prestigious in ho chi minh City.HCMC in particular and nationwide in general. Audio mobile increasingly assert themselves in the field of phone repair. Always at the forefront of innovation and apply the advances of science and technology, machinery and to repair and replace. From that contribute to great to be as successful as today.
Owns a team of technicians qualified technical high, the same advisory team members enthusiastic and have extensive knowledge about the field of telephone contribute to answering questions for customers anytime, anywhere. Therefore contribute to make the Middle Bar mobile is growing stronger in the future.
A number of things you need to know about HTC U12 :
Super LCD screen size of 5.99-inch with resolution QHD+.
Dual Camera rear-resolution 12MP+16MP, front Camera 8MP
Standard waterproof IP68 technology, face unlock HTC Face Unlock
Android 8.0 Oreo combined user interface, Sense 10 and Edge function Sense 2.0.
You are encounter problems on the glass touch HTC U12. Please refer to the right at the bottom see their error, what nhá
>>> See also : Replacement screen HTC U12.
Indication glass touch HTC U12 are having problems :
Glass broken, cracked in the face as well as around
The glass is scratch
Touch device list, not get touch
Touch jumping, not smooth as before
Causes that led to the porch on :
Due to fall break during use, making the front glass is cracked, broken
To for child, throw, use a hard object smash into
Due to close to the equipment have high heat affects the touch
Damaged IC inside for touch is no longer sensitive anymore.
But you don't need to worry too because it has Audio mobile we help you. You no longer worry about induction or the glass again. The repair replacement front glass touch HTC U12 takes place quickly so you don't have to wait long. You also may be advised the repair service HTC in the meantime.
>>> Reference service : replacement HTC U12
Why many customers choose Audio Mobile to replace the glass touch HTC U12
Open Mobile is a locations phone repair reputable, get high marks from customers. There were hundreds of customers on the city really trust place absolute confidence in the service, repair, replacement for our phone. With a mission for all customers dear we are always trying not to stop to:
Audio Mobile increasingly reputation, price, repair services, best ho chi minh CITY.CITY.
Employees serve the customers with professional attitude, fun, pleasing every customer when to replace the front glass touch HTC U12
Quality service is always guaranteed perfect in every detail by a team of technicians skilled and equipped modern machinery.
Repair procedure scientific and transparent, the customer is directly monitoring the process of repair and screen replacement front glass touch HTC U12
Bar China Mobile has always focused on stitching check the components so all components, replacement screen Samsung J7 Prime customer is always guaranteed to be genuine, of high quality.
After using the service at ThànTruh ng Mobile customers receive mode, warranty, special of the center. We are committed to ensuring long-term interests for our customers because we really believe in service replacement screen Samsung his.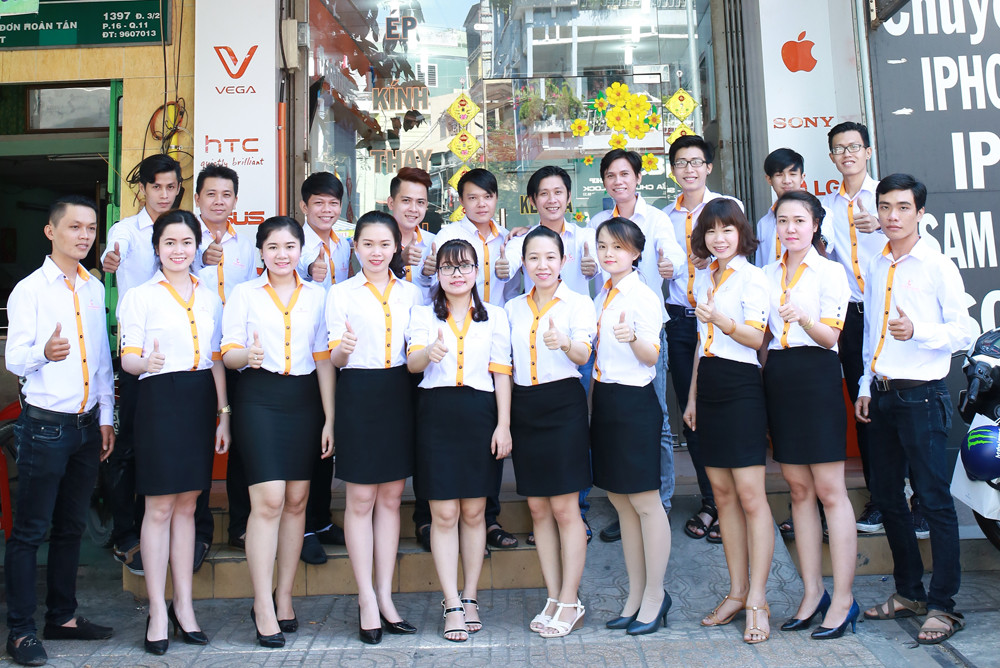 >>> Reference : Change IC wifi HTC U12
The process of replacing the glass touch HTC U12
The replacement front glass touch HTC U12 is conducted according to a process of professional consists of 5 steps:
Step 1: Employees receive from customers listening to customers requirements
Step 2: Proceed to check out the whole machine and check out in detail the glass
Step 3: Replace the front glass touch HTC U12 new customers
Step 4: Check the function once more
Step 5: Write the paper and stamping the warranty for customers. Bar China Mobile encourages customers to stay and directly track the process of making replacement glass touch HTC U12, the repair time is not too long so that you can get the machine within 45 minutes.
Thank you for your to service on behalf of the glass touch HTC U12 at Bar Mobile. Glass touch HTC U12 of you are experiencing the problem of malfunctioning, don't hesitate to bring right to closest address of China Mobile to get free advice and support repair.
Keyword search :
Price replacement glass HTC U12
Touch HTC U12 in ho chi minh CITY.HCM
Address on behalf of glass HTC in Ha Noi
Behalf glass HTC U12, how much
Photo representative