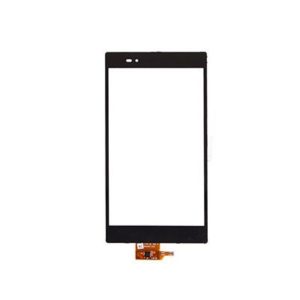 Change glass Sony Xperia Z Ultra LT39/ C6802
Bạn đang xem tại chi nhánh Hồ Chí Minh (Ở khu vực khác, hãy )
Price and warranty from 100,000 VND - 450,000 VND depending on the model, machine, and area. Please contact
Hotline Hồ Chí Minh 0909.650.650
Address: 1399 - 1401 đường 3 tháng 2, P.16, Quận 11, TP.HCM
Address: 122 Nguyễn Oanh, P.7, Quận Gò Vấp, TP.HCM (gần Cầu Vượt)
Address: 24 Trần Văn Kiểu, P. 10, Quận 6, TP.HCM
Address: 212 Đinh Tiên Hoàng, P. ĐaKao, Q.1, TP.HCM (Ngay Cầu Bông)
Address: 452 Lê Hồng Phong, P.1, Quận 10, TP.HCM (Ngã 3 Lê Hồng Phong - Vĩnh Viễn)
Call center advice 0909.650.650 (Only Vietnam, charges 1,000 VND / minute - cheaper than mobile calls)
Đăng ký tư vấn
Priority first
You need help?
Send a message
Or leave a phone number, we will call you now!
Service price Change glass Sony Xperia Z Ultra LT39/ C6802
| STT | Model | Front glass touch | Screen |
| --- | --- | --- | --- |
| 1 | Sony Xperia Z | 150.000 ₫ | 600.000 ₫ |
| 2 | Sony Xperia Z Ultra | 400.000 ₫ | 750.000 ₫ |
* Price and warranty from 100.000 vnd – 450,000 vnd depending on carrier, model, region. You are viewing prices in ho chi minh CITY (Select area otherHo Chi MinhHa NoiDa Nang, Vung tau, Nghe An, Binh Duong, Ninh Binh)
Services on behalf of the glass Sony Xperia Z Ultra first live in ho chi minh CITY. Ho Chi Minh City. Sony Xperia Z Ultra launches on September 6, 2014 has created a real fever after effects of the Sony Xperia Z2. A variety of designs for the Xperia Z line of Sony that users have appreciated. Also with the function of anti-water "exclusive" was the other know of this product line.
Contact switchboard: 0909.650.650 (only 1,000 vnd / minute). Or 0909.650.650
Price touch Sony Xperia Z Ultra:
The common errors for touch Sony Xperia Z Ultra
Most of the error occurs for induction of Sony Xperia Z Ultra is due to the agent in the process of using cause. Because this is the part most used. You can refer to a number of common errors follows:
Touch moldy along the screen of the machine is moisture
Touch broken circuit due to fall break.
Touch paralyzed horizontally or vertical due to fire the pins of the IC induction.
Why should I change the touch Sony Xperia Z Ultra in China Mobile
Proud to be one of the pioneers in the field of repair your smartphone we always take quality service and customer benefits at the forefront. Company always update new technology. Advanced training level that aims to bring the best service to our customers.
In 5 years of Radio China Mobile has fixed tens of thousands of phone from traditional to modern. The technicians of the company underwent the intensive training with experts from the cattle industry and the phone hardware. Therefore, we always trust will fix all the bugs on the phones of customers.
Commitment to service change, touch Sony Xperia Z Ultra
With criteria 100% satisfied, we have the following commitments:
Components, touch Xperia Z Ultra, genuine quality, such as induction by a machine.
Absolutely no disassembly of components in customer's factory, is not consent.
Always have reasonable prices for touch Sony Z Ultra
Warranty replace touch Sony Xperia Z Ultra
Warranty the screen of 1 month.
Replacement time from 45 minutes to 1 hour (done in place).
Cost of service package instead of the screen always in the top cheapest.
During the warranty period, if have any problem happen please bring to the center to repair.
Bar China Mobile will be pleased to serve you
For more details, please contact:
Ho Chi Minh CITY : 0909.650.650