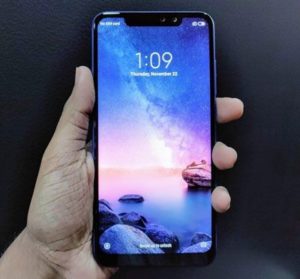 Replacement glass touch Xiaomi Redmi Note iphone 6 & 6 Pro
Bạn đang xem tại chi nhánh Hồ Chí Minh (Ở khu vực khác, hãy )
Price and warranty from 100,000 VND - 450,000 VND depending on the model, machine, and area. Please contact
Hotline Hồ Chí Minh 0909.650.650
Address: 1399 - 1401 đường 3 tháng 2, P.16, Quận 11, TP.HCM
Address: 122 Nguyễn Oanh, P.7, Quận Gò Vấp, TP.HCM (gần Cầu Vượt)
Address: 24 Trần Văn Kiểu, P. 10, Quận 6, TP.HCM
Address: 212 Đinh Tiên Hoàng, P. ĐaKao, Q.1, TP.HCM (Ngay Cầu Bông)
Address: 452 Lê Hồng Phong, P.1, Quận 10, TP.HCM (Ngã 3 Lê Hồng Phong - Vĩnh Viễn)
Call center advice 0909.650.650 (Only Vietnam, charges 1,000 VND / minute - cheaper than mobile calls)
Đăng ký tư vấn
Priority first
You need help?
Send a message
Or leave a phone number, we will call you now!
Table service prices Replacement glass touch Xiaomi Redmi Note iphone 6 & 6 Pro
| | |
| --- | --- |
| Model | On behalf of glass |
| Xiaomi Redmi Note 6 | Contact |
| Xiaomi Redmi Note 6 Pro | Contact |
* Price and warranty from 100.000 vnd – 450,000 vnd depending on carrier, model, region. You are viewing prices in ho chi minh CITY (Select area otherHo Chi MinhHa NoiDa Nang, Vung tau, Nghe An, Binh Duong, Ninh Binh)
Technology ownership pressed glass touch most modern market, current Bar China Mobile is the top address is the customers choice to replace the glass Xiaomi Redmi Note 6 & Note 6 Pro.
Such processes performed at the center are the steps? This service is available in the promotion what? Refer to the following information you!
The process of replacing the glass Xiaomi Redmi Note 6 & Note 6 Pro
Step 1: You will be welcomed at the reception, employees of the China Mobile will check about the features of the machine.
Step 2: Staff will check the machine carefully and give the most optimal for you.
Step 3: the counselor will inform the customer the information related to services such as: how much money, the alternative mode, warranty, incentives,…
Step 4: the technician will proceed to the dissection, pressed glass touch new for.
Step 5: the technician after replacing the glass Xiaomi Redmi Note 6 done will check back all the features of the machine, then to notify the customer.
Step 6: the Customer test the machine, if you feel satisfied with repair service received, the center will proceed with the payment and written warranty.
The commitment of the Chinese Mobile services on behalf of glass Redmi Note 6 & Note 6 Pro
Our team of technicians with rich experience, skilled, ensure the quality of repair Xiaomi best.
Process transparency, no stealing or swapping components, of the guests.
Quick fix, take the right after a maximum of 2h.
Service cheap price of publicly listed so customers do not have to worry about being "shouted" the price.
Components used to replace the glass Xiaomi Redmi Note 6 Pro 100% genuine, zin new.
Mode warranty term, minimum 3 months, long enough for customers to trust the quality of service.
When customers use the services at Thanh Trung Mobile also have the opportunity to receive gifts such as screen protector, anti-scratch, giftcard discounts 100K pack toilet dedicated machine 50K… and oodles of other attractive incentives.Happy to serve!
Related keywords:
pressed glass xiaomi genuine
replacement touch redmi note 6 get now
on behalf of glass xiaomi redmi note 6 pro price how much money
>> Maybe you interested: service replacement screen for Xiaomi Redmi Note 6 & Pro cheap
Any questions about the service on behalf of glass Redmi note 6 & Note 6 Pro customer, please call to hotline or go to the our store in Hanoi & ho chi minh CITY to be timely advice and the most accurate!