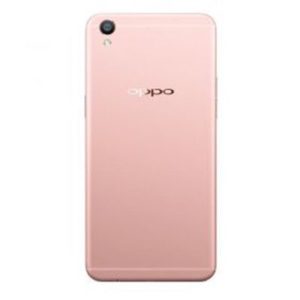 Replacement Oppo R9, R9s, R9 Plus
Bạn đang xem tại chi nhánh Hồ Chí Minh (Ở khu vực khác, hãy )
Price and warranty from 100,000 VND - 450,000 VND depending on the model, machine, and area. Please contact
Hotline Hồ Chí Minh 0909.650.650
Address: 1399 - 1401 đường 3 tháng 2, P.16, Quận 11, TP.HCM
Address: 535 Quang Trung, Quận Gò Vấp, TP.HCM
Address: 24 Trần Văn Kiểu, P. 10, Quận 6, TP HCM
Address: 212 Đinh Tiên Hoàng, P. ĐaKao, Q.1, TP HCM (Ngay Cầu Bông)
Call center advice 0909.650.650 (Only Vietnam, charges 1,000 VND / minute - cheaper than mobile calls)
Đăng ký tư vấn
Priority first
You need help?
Send a message
Or leave a phone number, we will call you now!
Service price Replacement Oppo R9, R9s, R9 Plus
| | | |
| --- | --- | --- |
| STT | Model Name | Shell |
| 1 | Oppo R9 | 350.000 ₫ |
| 2 | Oppo R9S | 400.000 ₫ |
| 3 | Oppo R9 Plus | 400.000 ₫ |
* Price and warranty from 100.000 vnd – 450,000 vnd depending on carrier, model, region. You are viewing prices in ho chi minh CITY (Select area otherHo Chi MinhHa NoiDa Nang, Vung tau, Nghe An, Binh Duong, Ninh Binh)
Replacement Oppo R9, R9s, R9 PLus restaurant zin, genuine, best price on the market, commit 1 change 1 if is an error only in China Mobile. Address: HCMC, Ha Noi and Da Nang.
A few technical information about Oppo R9, R9s, R9 PLus
Market launch January 3, 2016, couple, Oppo R9, R9 Plus did not disappoint consumers. The big screen reaches 6 inches, uses screen technology IPS, resolution up to 2160 x 3840 pixels for display quality is very good and viewing angles deepest.
The shell Oppo R9, R9s, R9 PLus is designed metal aluminium raw blocks bring beauty and elegance for delicate products.
Review about the creating mobile phone consists of 3 main blocks: source Block, block control and block radio signals.
Phone shell Oppo R9, R9s, R9 PLus consists of several parts: the back Cover, slopes (benzene) surrounds the machine and circuit.
Material structure should phone shell is usually made from magnesium, aluminum, glass or plastic casing.
For example, The series of Apple are design shell metal aluminum, such as: casing iPhone 6or the Galaxy A of Samsung. The use of shell material plastic common in the Lumia line of Nokia.
Advantages of the shell Oppo R9, R9s, R9 PLus
+ Create luxurious, sophisticated, modern
+ Instead of the shell Oppo help protect sure for the other parts
+ Light materials, bring a sense of "cool hand" when held up
+ Fast heat dissipation, keeping the temperature of the air is always stable, no overheating.
Besides there are also certain disadvantages reduce the life of the machine
+ Because of high material, lightweight aluminum should shell Oppo R9, R9s, R9 Plus prone to distortion distortion denting when there is the force
+ Possibility of fast heat dissipation, is also cause discomfort to the user when needed
+ Shell material metal reduces the ability to broadcast 3G, 4G, wave phone.
There are both advantages and disadvantages, however, so when need to change back shell Oppo R9, R9s, R9 Plus
The shell becomes blurred due to the collisions, the shell was dented, distorted, rubbing with sharp objects, or falls from high above the ground should the shell be lost, aesthetic inherent to the phone. To regain beauty and elegance for your smartphone expensive, then you need to replace the new shell quickly.
Phone shell is the foundation connect the link event inside the phone with each other. If the device casing is dented will cause pressure on the link conditions, long days lead to serious risks such as damage main, power outage, damaged battery,…
So choose the phone cover you need to meet the criteria?
The parameters on the machine shell must fit with the other parts of the machine: camera, home button, legs, screws, leds, sim slot, charging pins,…
How to choose the phone cover fit model is used?
To choose the phone cover suitable with your should to see the specifications on the back cover: the imei number seria, place of production, production time,.. can fit or not.
Shell poor quality affect how to machine?
The ability to catch waves, poor wifi, poor, shell warping, causing hot air, the ability to defend poorly.
About service replacement at China Mobile
B1: Get the machine from the customer, receiving information describing the status of the machines from customers
B2: Give cause machine damage and direction solving.
B3: Quote repair service Oppo for guests.
B4: conduct repairs.
B5: Pay machine for guests, written warranty, charge service
Understand the importance of 1 the Smartphone in modern life today, in addition to change services shell Oppo R9, R9s, R9 Plus, we offer full repair services such as replacement glass, iPhone replacement screen, Samsung battery replacement,… The software service lots of customers, such as large bridges, such as Unlock iPhone, unlock Samsung, xiaomi.
To China Mobile, committed to use only components, genuine, long-term warranty for all services, price, repair replacement best market.