Replacement screen for LG F160
Bạn đang xem tại chi nhánh Hồ Chí Minh (Ở khu vực khác, hãy )
Price and warranty from 100,000 VND - 450,000 VND depending on the model, machine, and area. Please contact
Hotline Hồ Chí Minh 0909.650.650
Address: 1399 - 1401 đường 3 tháng 2, P.16, Quận 11, TP.HCM
Address: 122 Nguyễn Oanh, P.7, Quận Gò Vấp, TP.HCM (gần Cầu Vượt)
Address: 24 Trần Văn Kiểu, P. 10, Quận 6, TP.HCM
Address: 212 Đinh Tiên Hoàng, P. ĐaKao, Q.1, TP.HCM (Ngay Cầu Bông)
Address: 452 Lê Hồng Phong, P.1, Quận 10, TP.HCM (Ngã 3 Lê Hồng Phong - Vĩnh Viễn)
Call center advice 0909.650.650 (Only Vietnam, charges 1,000 VND / minute - cheaper than mobile calls)
Đăng ký tư vấn
Priority first
You need help?
Send a message
Or leave a phone number, we will call you now!
Service price Replacement screen for LG F160
| STT | Model Name | Screen |
| --- | --- | --- |
| 1 | LG F160 | 500.000 ₫ |
* Price and warranty from 100.000 vnd – 450,000 vnd depending on carrier, model, region. You are viewing prices in ho chi minh CITY (Select other areain Ho Chi MinhBa Ria-VTNghe An, Binh Duong)
Audio Mobile brings customer service replacement screen LG F160 genuine with modern equipment, staff professional, enthusiastic. Screen LG Optimus LTE2 F160 zin new 100% warranty 6 months. Guests can sit at the shop directly and monitor work processes, in particular is changed to a new screen in the first 7 days.
Service replacement screen for LG F160
Audio Mobile is units phone repair long-term credibility in ho chi minh CITY today we have opened more many other facilities nationwide with the desire to help customers find the center for screen replacement, LG phone F160 charisma that prices are affordable. Also shop get replacement glass face for LG, touch LG for you.
Contact switchboard: 0909.650.650 (only 1,000 vnd / minute). Or 0909.650.650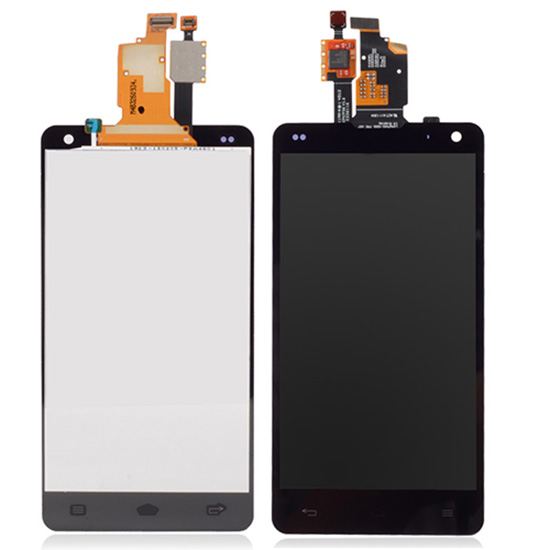 Replacement screen LG F160 how much money?
(The change from 100 – 300K depending on level of difficulty, as well as the error related to another of the machine)
Contact PHONE number 0909 650 650 to get a Free consultation!
Characteristics touch screen LG F160
Phone LG F160 screen part is composed by 3 parts: LCD, glass, touchscreen. All 3 are tied together into 1 uniform mass so that if one of the 3 parts is broken you will have to replace it completely.
Screen parameters LG F160
Screen type: capacitive touch True HD-IPS LCD, 16 million colors
Size: 4.7 inches
Resolution: 720 x 1280 pixels.
Equipped with side curved glass, Corning Gorilla Glass
Causes that lead to broken screen LG Optimus LTE2 F160
Error glass:
The glass breaking due to impact strength, scratch the glass
The glass frosted by dirt, long, off the screen due to the layer of glue is dry
Touch error:
Touch disorders, death-touch many times new is
Completely paralyzed touch Way LCD Short – circuit, fire LCD screen
the machine is soaked in water for too long
LCD long day appear many horizontal stripes, vertical
=> With the above error you need to change the screen LG F160 new to ensure the machine normal operation.
6 reasons you should come to us when the error screen on LG F160
Center prestigious brand long years on the market, Saigon
Genuine product, high quality guaranteed zin new 100%
Not every building, not boiled or shuffle machine
Workflow serious, professional, always bring satisfaction for customers
3-month warranty when replacement screen for LG F160 renewal 7-day
Assist customers all days of the week during working hours.
Pick up the phone and call us today to get discounts when changing screen LG F160
Related services: Replacement screen LG F180