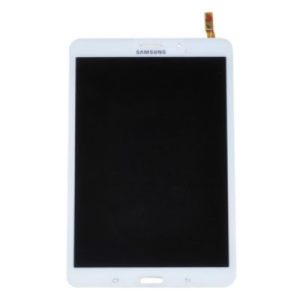 Replacement screen glass touch Samsung Galaxy Tab 4
Bạn đang xem tại chi nhánh Hồ Chí Minh (Ở khu vực khác, hãy )
Price and warranty from 100,000 VND - 450,000 VND depending on the model, machine, and area. Please contact
Hotline Hồ Chí Minh 0909.650.650
Address: 1399 - 1401 đường 3 tháng 2, P.16, Quận 11, TP.HCM
Address: 535 Quang Trung, Quận Gò Vấp, TP.HCM
Address: 24 Trần Văn Kiểu, P. 10, Quận 6, TP HCM
Address: 212 Đinh Tiên Hoàng, P. ĐaKao, Q.1, TP HCM (Ngay Cầu Bông)
Call center advice 0909.650.650 (Only Vietnam, charges 1,000 VND / minute - cheaper than mobile calls)
Đăng ký tư vấn
Priority first
You need help?
Send a message
Or leave a phone number, we will call you now!
Service price Replace the screen, glass touch Samsung Galaxy Tab 4
| STT | Model Name | Screen | Touch |
| --- | --- | --- | --- |
| 1 | Samsung Galaxy Tab 4 (8 inch) / T331 / T330 | 1.100.000 ₫ | 350.000 ₫ |
| 2 | Samsung Galaxy Tab 4 (10.1) / T530/ T531/ T535/T520 | 1.100.000 ₫ | 500.000 ₫ |
| 3 | Samsung Galaxy Tab 4/T231/T230/T235 | 500.000 ₫ | 250.000 ₫ |
* Price and warranty from 100.000 vnd – 450,000 vnd depending on carrier, model, region. You are viewing prices in ho chi minh CITY (Select area otherHo Chi MinhHa NoiDa Nang, Vung tau, Nghe An, Binh Duong, Ninh Binh)
Screen Samsung tor Samsung Tab 4 genuine, cheap. With many years of experience repairing phones in general and with the Samsung phones in particular, we are proud to be address repair, replacement screen Samsung leading prestigious in ho chi minh CITY.
Contact switchboard: 0909.650.650 (only 1,000 vnd / minute). Or 0909.650.650
Phone Samsung Galaxy Tab Pro
Thanhtrungmobile.vn committed to the customer when replacement screen Samsung Tab 4
Genuine 100% Korean.
The warranty term from 01 – 06 months, depending on each model.
Repair time Samsung quickly (can wait and get it after 45 minutes done).
Price replacement screen Samsung Tab 4 always the cheapest on the market.
Quality after repair or replacement done is fine, running as smooth as a new phone.
The many gifts deals attractive when the repair screen, glass touch, genuine at heart Audio Mobile.
Repair center phone Bar Mobile
A number of services to customers who are Into Mobile development with the attractive incentives, for example, service replacement screen Samsung Galaxy Tab Pro cheap price, genuine Here
Get to know bugs need to replace the screen Samsung Tab 4
The machine is also vibrating but man the picture is black, no display.
Front glass touch paralysis, dysfunction, no sensitivity.
Screen interference, the lines horizontal across the screen.
Screen is blurry, reflective, showing the wrong color.
There are also many other faults arising in the process of using the phone as the fault of the manufacturer that you need to change the screen Samsung Tab 4 or the glass touch to ensure the quality of the machine when used.
Phone screen Samsung Galaxy Tab Pro
The process of replacing the screen glass, touch Samsung Tab 4
Step 1: Customers join reception stated the condition of equipment.
Step 2: reception will check machine error, how much money, the best cost to the customer.
Step 3: When the customer agrees with service at the center, technicians will conduct replacement screen Samsung Tab 4. Customers can see directly the process of repairing his phone.
Step 4: repair Machine is complete will be check carefully the function, make sure of the quality before paying customers.
Step 5: Customer check machine, reception will issue a warranty card and invoice to the customer.
Staff Of China Mobile always ready to advise, assist customers
Thank you for your interest, tracking, repair services, screen replacement Samsung Tab 4 of us. Bar China Mobile is very pleased to serve our customers.