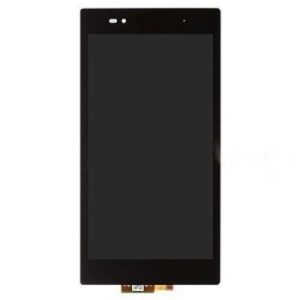 Replacement screen glass touch Sony Xperia Z3V
Bạn đang xem tại chi nhánh Hồ Chí Minh (Ở khu vực khác, hãy )
Price and warranty from 100,000 VND - 450,000 VND depending on the model, machine, and area. Please contact
Hotline Hồ Chí Minh 0909.650.650
Address: 1399 - 1401 đường 3 tháng 2, P.16, Quận 11, TP.HCM
Address: 122 Nguyễn Oanh, P.7, Quận Gò Vấp, TP.HCM (gần Cầu Vượt)
Address: 24 Trần Văn Kiểu, P. 10, Quận 6, TP.HCM
Address: 212 Đinh Tiên Hoàng, P. ĐaKao, Q.1, TP.HCM (Ngay Cầu Bông)
Address: 452 Lê Hồng Phong, P.1, Quận 10, TP.HCM (Ngã 3 Lê Hồng Phong - Vĩnh Viễn)
Call center advice 0909.650.650 (Only Vietnam, charges 1,000 VND / minute - cheaper than mobile calls)
Đăng ký tư vấn
Priority first
You need help?
Send a message
Or leave a phone number, we will call you now!
Service price Replace the screen, glass touch Sony Xperia Z3V
| STT | Name components | Touch |
| --- | --- | --- |
| 1 | Sony Xperia Z3V | 250.000 ₫ |
| 2 | Sony Xperia Z3 | 200.000 ₫ |
* Price and warranty from 100.000 vnd – 450,000 vnd depending on carrier, model, region. You are viewing prices in ho chi minh CITY (Select area otherHo Chi MinhHa NoiDa Nang, Vung tau, Nghe An, Binh Duong, Ninh Binh)
The Chinese Mobile provide replacement screen Sony Z3V , genuine, cheap. Is a warranty center specializing in repair of mobile prestigious leading in the CITY. With quality repairs, professional, quality, quick and best price to meet all the needs of our customers.
Don't just stop there, the system of modern machinery along with a team of qualified personnel is high, service attitude, dedicated, meticulous, are the strong point of The Chinese Mobile when deploying services, replacement screen, glass touch service to customers.
Currently, China Mobile offers all the components fit all models on the market in which replacement screen Sony Z3V is one of those products that deals and best warranty for the customer loved the line Sony.
Contact switchboard: 0909.650.650 (only 1,000 vnd / minute). Or 0909.650.650
Screen Sony Z3V
replacement screen Sony Z3V at China Mobile
With many years of experience in the field of phone repair Sony, replacement phone accessories, mobile and customer service. The Chinese Mobile always understand the customer needs what the most and there's always the featured deals to all customers:
Free advice about the condition the machine for customers who are not yet know.
Replacement screen glass touch Sony Z3V genuine cheapest.
Our team of enthusiastic staff, attentive, professional.
System customer care convenient, easy to use.
Customer is cleaning free.
Mode warranty best deals.
Time to replace screen Sony Z3V only about 30 to 45 minutes.
Contact switchboard: 0909.650.650 (only 1,000 vnd / minute). Or 0909.650.650
Repair center phone Bar Mobile
Description about Sony xperia Z3V before replacing the screen, glass touch
Phone Sony Z3V has thinner design, higher configuration than the previous version, this is becoming one of the products super hot best on the market and are most welcome, bring the great experience for the people who rely on phone line Sony.
The main highlight is in the screen, glass touch Sony Z3V has a size of 5.2 inches, so it is very easy to happen damaged to replace screen Sony Z3V, full HD resolution for sharp images and vivid, high-definition smooth, no shock,no vibration.
In addition, with the Sony Z3V, you can also experience more apparent when viewing the graphic film with high quality, wonderful display of this machine.
Although protected by the glass, but Sony Z3V inevitable phenomena such as broken screen, broken front glass, touch, screen, stain, faded. Or have black dots due to the carelessness during use or due to design error of the manufacturer. You should replace screen Sony Z3V right when encountering these phenomena.
Contact switchboard: 0909.650.650 (only 1,000 vnd / minute). Or 0909.650.650
Phone Sony Z3V
The process of replacing screen Sony Z3V
Step 1: Welcome the customer, get the machine as well as the issue of customer concern.
Step 2: Check and error as well as notice the price change , how much money for customers.
Step 3: When customers agree to new start progress.
Step 4: Test, test, screen glass, touch as well as all the functions like touch sensitivity, screen brightness, the features of wave, WIFI, 3G before delivery of the machine.
Step 5: Write the votes, hand the phone Sony Z3V for customers.
Contact switchboard: 0909.650.650 (only 1,000 vnd / minute). Or 0909.650.650
Staff Of China Mobile always ready to advise, assist customers
Thank you for the interest, learn replace screen Sony Z3V of The China Mobile. We are very pleased hhạnh to serve you.