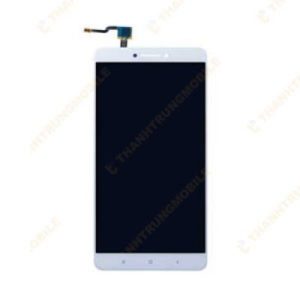 Replacement screen glass touch Xiaomi Mi Max
Bạn đang xem tại chi nhánh Hồ Chí Minh (Ở khu vực khác, hãy )
Price and warranty from 100,000 VND - 450,000 VND depending on the model, machine, and area. Please contact
Hotline Hồ Chí Minh 0909.650.650
Address: 1399 - 1401 đường 3 tháng 2, P.16, Quận 11, TP.HCM
Address: 122 Nguyễn Oanh, P.7, Quận Gò Vấp, TP.HCM (gần Cầu Vượt)
Address: 24 Trần Văn Kiểu, P. 10, Quận 6, TP.HCM
Address: 212 Đinh Tiên Hoàng, P. ĐaKao, Q.1, TP.HCM (Ngay Cầu Bông)
Address: 452 Lê Hồng Phong, P.1, Quận 10, TP.HCM (Ngã 3 Lê Hồng Phong - Vĩnh Viễn)
Call center advice 0909.650.650 (Only Vietnam, charges 1,000 VND / minute - cheaper than mobile calls)
Đăng ký tư vấn
Priority first
You need help?
Send a message
Or leave a phone number, we will call you now!
Service price Replace the screen, glass touch Xiaomi Mi Max
| STT | Model | Screen | Front glass touch |
| --- | --- | --- | --- |
| 1 | Xiaomi Mi Max 2 | 750.000 ₫ | 250.000 ₫ |
| 2 | Xiaomi Mi Max | 700.000 ₫ | 250.000 ₫ |
* Price and warranty from 100.000 vnd – 450,000 vnd depending on carrier, model, region. You are viewing prices in ho chi minh CITY (Select area otherHo Chi MinhHa NoiDa Nang, Vung tau, Nghe An, Binh Duong, Ninh Binh)
Center, phone repair and tablet Audio Mobile professional screen replacement Xiaomi Mi Max. In addition, we also provide services on behalf of the glass touch for Xiaomi Mi max Mi Max 2.
With over 8 years of experience in the field of repairing mobile phones, we will certainly help you have a new screen excellent quality for Xiaomi phone Mimax his.
Phone Xiaomi Mi max
You should change your screen Xiaomi Mi Max Mi Max 2 when?
In the process of using there are many reasons that lead to phone Xiaomi Mi Max 2 your broken screen. The screen is a parts important to the user can use a when screen Xiaomi Mi Max 2 malfunction, it will affect a lot to the experience.
To help you better understand we provide a few basic information about the structure of the screen, the front glass touchscreen of this handset. It is composed by 2 parts, including:
The glass sensor is attached to each, whose duty screen protector Xiaomi Mi Max inside and receive commands from users.
Screen Xiaomi Mi Max whose mission is to transmit visual images to the user.
Therefore, you need to get to know my phone is having problems? Broken screen or damaged glass touch.
Case 1: phone Xiaomi Mi Max broken screen or list touch, use touch unstable, then you need to change the new front.
Case 2: If your device when using images having problems, appearance at the point of death,… related directly to the desktop, then you only need to change the screen only.
Case 3: This is the most common case for the machine is falling apart. It is both screen and glass are broken. Screen broken and can't display images anymore. In this case you need to change the screen and the glass touch of Xiaomi Mi Max.
If the Xiaomi Mi Max of guests there are other signs, please bring the device to China Mobile to be test equipment (totally free). Customers will be technical inspection and consulting solutions screen replacement Xiaomi Mi Max direct.
Components screen Xiaomi Mi Max genuine
Why should I change the glass screen replacement Xiaomi Mi Max Mi Max 2 at the address Bar Mobile
With the desire to bring customers the best service, we have not stopped efforts, process improvement, change screen Xiaomi to bring you a quick service, quality assurance. Our commitment to quality components always genuine, ensure image quality, touch sensitivity.
To China Mobile's customers will have the services of a prestigious center top today with more than 8 years of experience. Service screen replacement Xiaomi Mi Max of we had been so many customers trust and appreciation by the fast, quality products, optimum cost.
Besides, you can refer to the service repair Xiaomi in the Chinese Mobile.
Service replacement screen Xiaomi professional with workflow smart
Process service replacement screen glass Xiaomi Mi Max Mi Max 2
Step 1: parts reception will welcome you, and listen to ask about error glass, screen phone, Xiaomi Mi Max of guests.
Step 2: You will be technical staff check and notify the machine status. Then technical staff will offer solutions to fix replace the screen most optimal for you guests. If you agree with that solution then will proceed to replace the screen or the glass touch.
Step 3: Next, staff will write a receipt and put the machine into the technical area to replace.
Step 4: the technician proceed to the replacement of the screen or the glass (in the replacement process, you can access the technical room to wait).
Step 5: After the replacement finished, staff will proceed to test the entire features and quality of screen, glass touch to ensure the machine has normal operation.
Step 6: Next machine will be brought for you to check the machine again. When the machine has stable operation, we will conduct a written warranty. You pay the money and get a warranty.
Frequently asked questions when replacing the screen, glass touch Xiaomi Mi Max Mi Max 2
Question: Change phone screen Xiaomi Mimax genuine how long does it take?
Answer: today screen replacement Xiaomi Mimax in China Mobile usually takes from 45 to 60 minutes. To save time you should check location any center near your location to save travel time. Currently we have 3 main branches in Hanoi, HCMC and Da Nang.
Besides Audio Mobile also support you toilet install the application for Xiaomi Mimax.
Open Mobile will not stop efforts to improve the quality of service to reciprocate all the trust of the customer in all this time. If you have any questions about repair services, please email directly or contact the Hotline for guidance support in a timely manner.
Thank you for your trust services, on behalf of glass touch screen replacement Xiaomi Mi Max our.
Contact switchboard: 0909.650.650 (only 1,000 vnd / minute). Or 0909.650.650