Replacement screen LG V10
Bạn đang xem tại chi nhánh Hồ Chí Minh (Ở khu vực khác, hãy )
Price and warranty from 100,000 VND - 450,000 VND depending on the model, machine, and area. Please contact
Hotline Hồ Chí Minh 0909.650.650
Address: 1399 - 1401 đường 3 tháng 2, P.16, Quận 11, TP.HCM
Address: 122 Nguyễn Oanh, P.7, Quận Gò Vấp, TP.HCM (gần Cầu Vượt)
Address: 24 Trần Văn Kiểu, P. 10, Quận 6, TP.HCM
Address: 212 Đinh Tiên Hoàng, P. ĐaKao, Q.1, TP.HCM (Ngay Cầu Bông)
Address: 452 Lê Hồng Phong, P.1, Quận 10, TP.HCM (Ngã 3 Lê Hồng Phong - Vĩnh Viễn)
Call center advice 0909.650.650 (Only Vietnam, charges 1,000 VND / minute - cheaper than mobile calls)
Đăng ký tư vấn
Priority first
You need help?
Send a message
Or leave a phone number, we will call you now!
Service price Replacement screen LG V10
| STT | Model Name | Battery | Touch screen |
| --- | --- | --- | --- |
| 1 | LG V10 | 300.000 ₫ | 800.000 ₫ |
* Price and warranty from 100.000 vnd – 450,000 vnd depending on carrier, model, region. You are viewing prices in ho chi minh CITY (Select other areain Ho Chi MinhBa Ria-VTNghe An, Binh Duong)
Accidentally you drop the LG V10 and broken screen to replace screen LG V10, you are extremely worried? Don't worry, come with China Mobile, we'll help you transform the screen has broken into a new one, your phone will be new as at first, with service change touch screen LG V10 genuine, our cheap.
Replacement screen for LG V10 prestigious
Why you have to change the screen LG V10?
For a Smartphone like the LG V10, the screen plays a role extremely important and indispensable. The screen is the display tool and is directly related to the touch function of the machine. When broken, it affects not only the aesthetic problem of the (make your computer the bad, and the old saw), but it also directly affects the display and manipulation on the machine.
It's hard to bear if during the day to look at the fracture and cracking, the picture is not clear, touch is trimmer and even paralyzed. In when change a new phone too expensive. Therefore, use the service instead new screen for LG phone V10 is the most reasonable solution.
When you need to change the screen LG V10
Here are some manifestations that you need to replace the screen for the LG V10 his right to avoid affecting the other components of the machine.
Broken by dropping or strong impact, curved cracks due to compression.
Scratched more and hard to the touch, hard to see, lost aesthetic.
Appearance of age spots, mold, noise, vertical stripes, horizontal stripes, touch paralyzed, appearance point of death.
Contact switchboard: 0909.650.650 (only 1,000 vnd / minute). Or 0909.650.650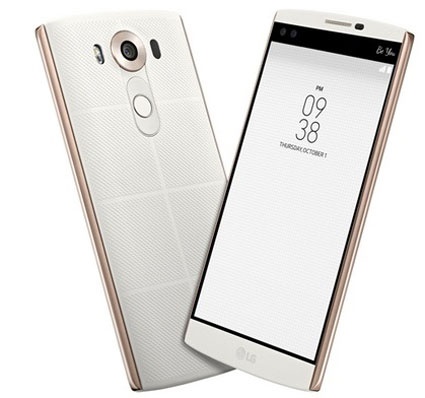 LG phone V10
Why should I change the screen LG V10 at China Mobile?
With many years of experience in the field of repairing mobile phones, Bar Mobile is one of the address change screen for LG V10 get now fast leading the market in ho chi minh CITY. To Chinese you will be completely assured about the quality of service. We are committed to:
Use components screen 100% genuine and original stamps to change for your phone. Audio Mobile screen use standard techniques, with the main size 5.7 inches accompanied by mature, 2.1 inch screen quantization resolution Quad HD extremely sharp and the images are so realistic and vivid.
Our team of technical staff skilled and enthusiastic ready to proceed to solve all problems for customers.
Equipped with the technology and modern machinery, the most advanced in the replacement screen LG V10.
The replacement process happens rapidly, within just a duration 40 – 50 minutes and clients are completely right direct observation when employees perform repair your LG phone.
Service replacement parts for LG V10 prestigious and the best prices on the market in Ha Noi and ho chi minh CITY.
Repair centre mobile Audio Mobile
To with Audio Mobile sure you will be satisfied. After changing touch screen for LG phone V10's done, ensure your phone will be as beautiful as new and the display quality is sharp, colors vivid as at first.
For more detailed information, as well as to answer all the questions of yourself, please directly contact with us via the Hotline to be dedicated support and the most accurate. Bar China Mobile always ready to welcome and serve You!
Contact switchboard: 0909.650.650 (only 1,000 vnd / minute). Or 0909.650.650
>>> Read more about service replacement screen LG G5 of us here
Keyword search:
change touch screen LG V10 ho chi minh city
replacement screen LG phone zin, genuine
replacement screen LG V10 price how much money
replacement screen for LG V10 cheap