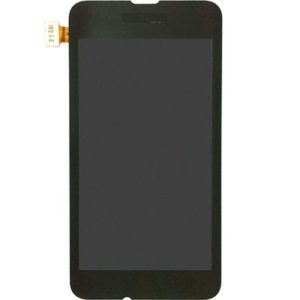 Replacement screen Nokia Lumia 530
Bạn đang xem tại chi nhánh Hồ Chí Minh (Ở khu vực khác, hãy )
Price and warranty from 100,000 VND - 450,000 VND depending on the model, machine, and area. Please contact
Hotline Hồ Chí Minh 0909.650.650
Address: 1399 - 1401 đường 3 tháng 2, P.16, Quận 11, TP.HCM
Address: 122 Nguyễn Oanh, P.7, Quận Gò Vấp, TP.HCM (gần Cầu Vượt)
Address: 24 Trần Văn Kiểu, P. 10, Quận 6, TP.HCM
Address: 212 Đinh Tiên Hoàng, P. ĐaKao, Q.1, TP.HCM (Ngay Cầu Bông)
Address: 452 Lê Hồng Phong, P.1, Quận 10, TP.HCM (Ngã 3 Lê Hồng Phong - Vĩnh Viễn)
Call center advice 0909.650.650 (Only Vietnam, charges 1,000 VND / minute - cheaper than mobile calls)
Đăng ký tư vấn
Priority first
You need help?
Send a message
Or leave a phone number, we will call you now!
Service price Replacement screen Nokia Lumia 530
| STT | Model Name | Screen |
| --- | --- | --- |
| 1 | Lumia 530 | 250.000 ₫ |
* Price and warranty from 100.000 vnd – 450,000 vnd depending on carrier, model, region. You are viewing prices in ho chi minh CITY (Select area otherHo Chi MinhHa NoiDa Nang, Vung tau, Nghe An, Binh Duong, Ninh Binh)
Replacement screen Nokia Lumia 530 cheap, reputable service quality, only in Thanh Trung Mobile. With a team of professional technicians, we are committed to successful repair for all mobile devices. In the process of using the product, if you encounter any problems please contact us immediately for advice and help.
Now, to find the service replacement screen Nokia Lumia 530 is not difficult, but does address how repair and also reliable, whether the customer has peace of mind when carrying machine to this fix or not? Case complains about the quality or the level of negligence when the repair is not less. The catch is that, Bar Mobile with norway the prestigious 5 years in the field of assurance services for clients. Contact now to get the deals extremely great.
Contact switchboard: 0909.650.650 (only 1,000 vnd / minute). Or 0909.650.650
Phone Nokia Lumia 530
Service replacement screen Nokia Lumia 530 genuine
Accessories: phone Screen
Device: phone Nokia Lumia 530
Note: prices are the change that we didn't catch the update, customers please contact for us by Hotline 0909.650.650 to be updated the latest information of the services
Information about the device
Cheap Smartphone owns quad-core architecture brings the ability to run smooth the heavy game, surf the web quickly. Version Windows 8.1 brought the ability to compose text by both VNI and Telex, to help you enter data easily, more accurate. Features supports 2 SIM smart can waiting and call forwarding between 2 SIM convenience, up network, 3G save
Process replacement screen Nokia Lumia 530 get now
Audio Mobile is proud unit capable of quick repair, a replacement for mobile devices. Thanks to machinery and process 6 steps below
Step 1: employee receives the machine, proceed to check for the client based on professional assessment and information to from customers provided.
Step 2: technicians get reviews, conduct inspections and notification to customer service best repair for equipment
Step 3: the Customer agrees service replacement screen Nokia Lumia 530, staff will conduct equipment tests in the repository, if the components we are committed to of customers will be changed as soon as there are new parts on
Step 4: Staff conduct the replacement process in the engineering area. Customers can monitor directly the working process of employees. We are committed to that.
Step 5: the Client receives the machine, check the quality of service, can ask our staff for help.
Step 6: Proceed to write coupons, stamps, warranty services performed billing procedures for customers
Should choose change screen glass Nokia Lumia 530 in Elegant
We are address change screen Nokia credits, with 5 years active in the field of phone repair
Use machinery and modern technology at work, ensure quality
Staff of the Chinese talent, has many years in the profession, screen repair Nokia Lumia 530 fast accurate
Time alternative quick screen replacement Nokia Lumia 530 get now
The price level for repair services, Nokia is the best on the market, cheap
Warranty service long-term and on all the branches of the Middle Bar in the country
Customers, please refer to the screen Zenfone 4 here
All information, questions about services replacement screen Nokia Lumia 530 genuine. Customers can leave in the comment section below, or directly at the following address