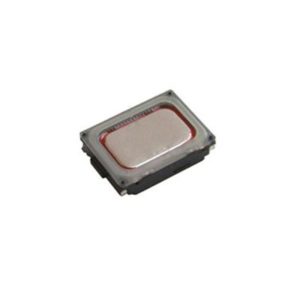 Replacement Speaker Nokia 8800e, 8800
Bạn đang xem tại chi nhánh Hồ Chí Minh (Ở khu vực khác, hãy )
Price and warranty from 100,000 VND - 450,000 VND depending on the model, machine, and area. Please contact
Hotline Hồ Chí Minh 0909.650.650
Address: 1399 - 1401 đường 3 tháng 2, P.16, Quận 11, TP.HCM
Address: 122 Nguyễn Oanh, P.7, Quận Gò Vấp, TP.HCM (gần Cầu Vượt)
Address: 24 Trần Văn Kiểu, P. 10, Quận 6, TP.HCM
Address: 212 Đinh Tiên Hoàng, P. ĐaKao, Q.1, TP.HCM (Ngay Cầu Bông)
Address: 452 Lê Hồng Phong, P.1, Quận 10, TP.HCM (Ngã 3 Lê Hồng Phong - Vĩnh Viễn)
Call center advice 0909.650.650 (Only Vietnam, charges 1,000 VND / minute - cheaper than mobile calls)
Đăng ký tư vấn
Priority first
You need help?
Send a message
Or leave a phone number, we will call you now!
Service price Replacement Speaker Nokia 8800e, 8800
| STT | Model Name | Speakers In | External Speakers | Mic In | Leather upholstery |
| --- | --- | --- | --- | --- | --- |
| 1 | Nokia 8800e | 250.000 ₫ | 250.000 ₫ | 400.000 ₫ | 800.000 ₫ |
* Price and warranty from 100.000 vnd – 450,000 vnd depending on carrier, model, region. You are viewing prices in ho chi minh CITY (Select area otherHo Chi MinhHa NoiDa Nang, Vung tau, Nghe An, Binh Duong, Ninh Binh)
 Information, products and services
Most basic functions of your Nokia 8800e is listen and call, then surely there's nothing more frustrating when basic functionality that the error does not work well. Nokia 8800e after 1 time use, it dirt, temperature, falling, collision will make the speaker of your phone is nowhere to be heard, or the speaker is timid, small voice….
Not something we have to tolerate the discomfort anymore. Come with service Replacement Speaker Nokia 8800e of ant woods Mobile, we will solve the problem of speaker 8800e of customers within just 30 minutes, live view taking now.
Is one of the repair facility, phone most prestigious in ho chi minh CITY.HCM, Ha Noi, Da Nang, with 10 years ' experience in the field of phone repair. Audio mobile is dedicated to providing the reputable service the best to customers.
Nokia 8800 Sapphire Arte Black
Indication speaker out, external speaker for Nokia 8800e, 8800 your encounter.
Nokia 8800e device when receiving an incoming call speaker very small, poor sound quality.
Nokia 8800e is speaker hiss and flutter, at listen is at zero.
Nokia 8800e damaged the speaker does not listen really.
Causes leading to your speakers to hear flutter.
Do not forget to adjust the volume button, big and small
Due to collision, falling, breaking off the mesh membrane speakers
Due to water, sweat or spill on the speaker cause short circuit, touch
Due to long days of dust clung to no clean lead to sealing the sound hole audio
Due to the damaged chip Audio audio processing on the main.
Due to the cable signal source is off or bugs flutter
To fix the above problems you should to with China mobile to quickly solve the problem that restrictions are other errors due to speaker or mainboard caused to your phone.
You can refer to the Skin Changing Nokia 8800e, 8800 gold arte At Bar mobile.
In China mobile we have service fix the problem of all the model 8800,8800 e :
Nokia 8800 anakin
Nokia 8800 anakin Special Edition
Nokia 8800 Sirocco Gold
Nokia 8800 Sirocco Black
Nokia 8800A
Nokia 8800E Arte
Nokia 8800E Sapphire Arte
Nokia 8800E Carbon Arte
Nokia 8800E Gold Arte
Why you must choose China mobile to Speaker Nokia 8800E his.
Genuine: 100% replacement components and repair phone in China, Mobile is genuine imported from the manufacturer.
Fast – Get right: Time repair replacement parts quickly, customers can get immediately, don't lose more time waiting for long.
Good service: staff enthusiasm, advice, support questions when customers want to change the speakers of Nokia 8800E at the center.
Cheapest: Price, service, replace, repair phone Nokia 8800E cheap Bar Mobile always located in the Top cheapest ho chi minh CITY.CITY.
Modern technology: equipment and machinery repair and replacement is always investment, updated trends of the world help the quality of the product after repair best, not scratched, does not arise error when repair, replacement Speaker in, speaker out Nokia 8800E
Deals – promotion: enjoy the many policies, promotion gifts: check the machine for free( without the use of the service), free installation software on demand, gift coupon worth 100k, gift cards, gift card for next time, fix…
The process of phone repair's technicians
The questions of the customers when replacing Speaker Nokia 8800E at Bar mobile.
Question 1: Speaker I or is reluctant at get at not whether to change or not just correct, sir.
TL : Hi, thank you for trusting us. For advice better you should go to the center Bar China mobile to be the most obvious advice.
Question 2 : change Time sun glasses have long? Warranty few months ?
TL : repair Time from 30-45 minutes, depending on the degree of deterioration of the glass you. Warranty period from 3-12 months, sir. If there are errors, what techniques you will be replaced for free 100%.
Bar China Mobile is very pleased to serve our customers. Thank you for always trust support services replacement Speaker Nokia 8800E genuine of us!
Bar China Mobile is very pleased to serve our customers. Thank you for always trust support services replacement Speaker Nokia 8800E genuine of us!