Replacement touch glass SKY 830
Bạn đang xem tại chi nhánh Hồ Chí Minh (Ở khu vực khác, hãy )
Price and warranty from 100,000 VND - 450,000 VND depending on the model, machine, and area. Please contact
Hotline Hồ Chí Minh 0909.650.650
Address: 1399 - 1401 đường 3 tháng 2, P.16, Quận 11, TP.HCM
Address: 122 Nguyễn Oanh, P.7, Quận Gò Vấp, TP.HCM (gần Cầu Vượt)
Address: 24 Trần Văn Kiểu, P. 10, Quận 6, TP.HCM
Address: 212 Đinh Tiên Hoàng, P. ĐaKao, Q.1, TP.HCM (Ngay Cầu Bông)
Address: 452 Lê Hồng Phong, P.1, Quận 10, TP.HCM (Ngã 3 Lê Hồng Phong - Vĩnh Viễn)
Call center advice 0909.650.650 (Only Vietnam, charges 1,000 VND / minute - cheaper than mobile calls)
Đăng ký tư vấn
Priority first
You need help?
Send a message
Or leave a phone number, we will call you now!
Service price Replacement touch glass SKY 830
| STT | Name components | Price | Warranty |
| --- | --- | --- | --- |
| 1 | Cảm ứng Sky A830 | 200.000 ₫ | 3 tháng |
* Price and warranty from 100.000 vnd – 450,000 vnd depending on carrier, model, region. You are viewing prices in ho chi minh CITY (Select other areain Ho Chi MinhBa Ria-VTNghe An, Binh Duong)
In recent times the service change touch, on behalf of the glass Sky. The service touch Sky A830 genuine components are tested before and after mounting, the time to replace the glass fast convenient for the customer. With a team of technical professional, with the machinery and support modern, we can solve any issues on your phone. At Audio Mobile we apply the modern technology, latest, use glue and specialized machinery, thanks to which service touch SKY 830 of them will bring you satisfaction unsurpassed. Just replace the components broken instead of having to replace the set (screen + front glass + touch) as before.
Contact switchboard: 0909.650.650 (only 1,000 vnd / minute). Or 0909.650.650
Product information touch the glass SKY 830
Size: 4.8 inches
Model applicability: SKY 830
Service replacement touch glass SKY 830 price:
Note: the Price of our services, not the dismantling, the customer please contact the following address or Hotline: 0909.650.650 to be counseling as well as updates service information.
The sign replacement touch glass SKY 830
The glass cracked, broken, crashed, broken deformed but still usable
The phone is listed touch can't use
Good display, the more dead spots, patchy.
The process of replacing the glass touch SKY 830 in China Mobile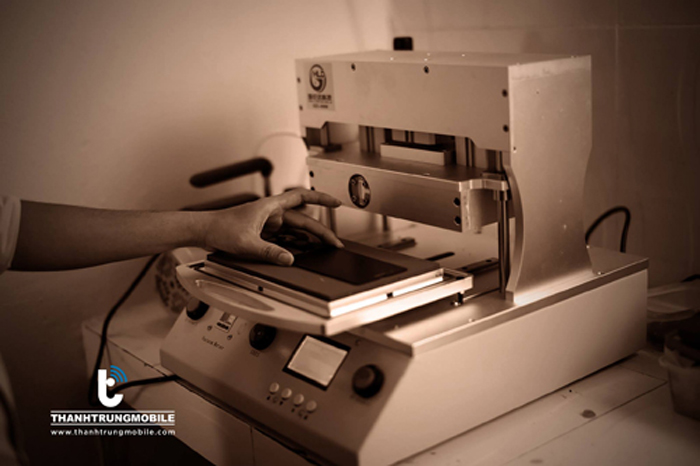 Step 1: Staff care warranty check => check => error Checking => Record status
Step 2: the technician recheck => customers => unity notes status
Step 3: Check components (if present) => Proceed to fix => technician check the machine.
Step 4: employee care, check out the machine along with customer => Record status
Step 5: handing machine => Write warranty => the handover and warranty for the customer.
Warranty policy and commitment at the China Mobile
Components GENUINE. The source components replacement touch glass SKY 830 clear
Repair, replacement directly taken now. Duration from 30-45 minutes (depending on services)
Committed to the CHEAPEST price.
Warranty replacement front glass, touch from 3-6-12 months (depending on components )
If the customer to the machine, sign up products.
Product warranty, care at all branches nationwide.
More information:
Phone Sky A830 is users love with designs extremely fashion, nice and compact. Sky 830 it is still called the Vega Racer 2 is designed square with elegant rounded create feeling of holding sure. Screen 4.8 inch full HD edge, shiny metal looks very bright and luxurious. A830 have been design changes with the removal of go 3 touch buttons and instead is a symbol of genuine. The physical buttons are also minimalist compact. The back side is the compact design is quite exquisite with plastic shell, high-grade, scratch-resistant and flexible.
All contributions, comments and questions about the products. Please use the comment section below, or to get help quickly, please call 0909.650.650.
Thanks to all customers who were interested in service Rather touch the glass SKY 830 our pleasure to serve you.