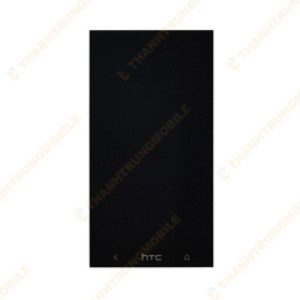 Screen replacement HTC Desire 601
Bạn đang xem tại chi nhánh Hồ Chí Minh (Ở khu vực khác, hãy )
Price and warranty from 100,000 VND - 450,000 VND depending on the model, machine, and area. Please contact
Hotline Hồ Chí Minh 0909.650.650
Address: 1399 - 1401 đường 3 tháng 2, P.16, Quận 11, TP.HCM
Address: 535 Quang Trung, Quận Gò Vấp, TP.HCM
Address: 24 Trần Văn Kiểu, P. 10, Quận 6, TP HCM
Address: 212 Đinh Tiên Hoàng, P. ĐaKao, Q.1, TP HCM (Ngay Cầu Bông)
Call center advice 0909.650.650 (Only Vietnam, charges 1,000 VND / minute - cheaper than mobile calls)
Đăng ký tư vấn
Priority first
You need help?
Send a message
Or leave a phone number, we will call you now!
Service price Replacement screen HTC Desire 601
| STT | Model Name | Front glass touch | Screen |
| --- | --- | --- | --- |
| 1 | HTC Desire 601 | 350.000 ₫ | 650.000 ₫ |
* Price and warranty from 100.000 vnd – 450,000 vnd depending on carrier, model, region. You are viewing prices in ho chi minh CITY (Select area otherHo Chi MinhHa NoiDa Nang, Vung tau, Nghe An, Binh Duong, Ninh Binh)
Audio Mobile get screen replacement HTC Desire 601 genuine with price incredibly cheap. We possess modern machinery, with a team of highly skilled, so when a customer encounters any bugs damaged, corrupted how related to smartphone are can be rest assured about the service. Bar China Mobile promised to rectify the fast and most effective for the product.
Conventional screen HTC designed year after topping the glass. And to be able to damaged, then surely due to many causes. Fix screen HTC Desire 601 required to separate the layer of touch screen out of the machine, so as to not affect accessory around. Therefore, replacement screen, HTC Desire 601 requires builders to have professional, careful, the new taps quickly. From worry, you come right Thanh Trung Mobile.
Service screen replacement HTC Desire 601 genuine
Contact switchboard: 0909.650.650 (only 1,000 vnd / minute). Or 0909.650.650
Note: the Price above has not included the replacement and warranty, for more details please contact our hotline: 0909.650.650
Some common errors:
The screen is striped red, striped blue
Screen appearance ink dots, cracks, strange
Screen broken, cracked
The screen does not display images
=> if you are not assured, go to the China Mobile to be tested bug free before screen replacement HTC Desire 601
Process screen replacement HTC Desire 601
Step 1: Employees receive. Listen to customer comments
Step 2: Multiply far will check out as customers request
Step 3: Report bugs, to make sure that no additional error beyond
Step 4: Making the machine
Step 5: conduct change and handed over after completion
Commitment when replacement screen for HTC Desire 601 at China Mobile
Service no. 1 in ho chi minh City.HCMC and Hanoi to repair HTC
Screen replacement HTC Desire 601 genuine. New 100%
Committed to cost cheap. Good competition across the region
Waiting time to get right. From 30-45 minutes
Preserved carefully
Warranty 06 months
Customers will be allowed to choose components, see the staff working
Our team of professional staff, agile
Gift stickers, face protection, glasses. Support installed software
Come now, the nearest address to be screen replacement HTC Desire 601 genuine. Audio Mobile is pleased to be of service.
 Read more:
Replacement screen HTC Desire 816
Replacement front glass for HTC HD2